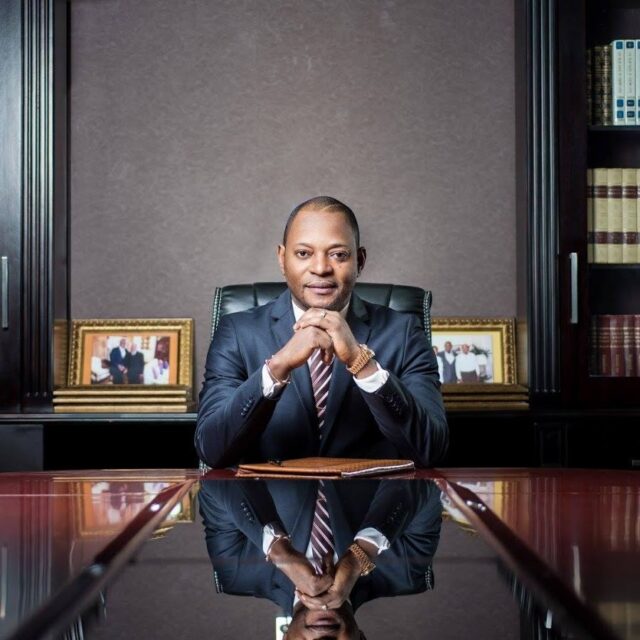 Africa has some of the richest pastors in the world, a factor that has been seen as controversial in some instances. For example, there are cases where pastors are incredibly wealthy yet their congregation lives in adverse poverty. This article looks into the richest pastors in Africa along with their net worth.
1. Alph Lukau
Pastor Lukau Alph is the wealthiest pastor in Africa based in Johannesburg, South Africa. Leading the church he founded 19 years ago, Alleluia Ministries International, the pastor has a net worth approximated at $600 million. 
2. Bishop Oyedepo David 
Nigerian-based Bishop Oyedepo is among Africa's richest pastors who has an approximated net worth of $200 million, coupled with an extensive asset portfolio of vehicles, houses, and expensive accessories. The Bishop is in charge of two large churches, Winners Chapel International and Faith Tabernacle.
3. Prophet Bushiri Shepherd
Malawian Prophet Bushiri is also one of Africa's pastors living life large. His net worth is approximated at $148 million.  His preaching career took root in South Africa where he founded and now leads a church named Enlightened Cristian Gathering with thousands of followers.
4. Prophet Joseph Ortisejafor Ayodele
Prophet Joseph Ortisejafor Ayodele is a Nigerian prophet and preacher who founded and now runs a church named Word of Life Bible Church situated in Warri. His congregation comprises thousands of believers who flock to the church to listen to the word. He has an estimated net worth of $110 million.
Read: 30+ Richest Pastors in the World and Their Net Worth 2022
5. Pastor Adeboye Enoch 
Pastor Adeboye is a Nigerian pastor aged 80. He is in charge of the Redeemed Christian Church of God that has numerous followers who have pledged loyalty to the institution. The pastor is hailed as a wonderful pastor and who preaches the word of God to touch and change the lives of his congregants. He is presently worth $69 million.
6. Angel Uebert
British-Zimbabwean Angel Uebert is a forty-two-year-old pastor who founded the Spirit Embassy Church. His church has thousands of followers and congregants. He doubles as a businessman and entrepreneur worth $56 million. 
7. Pastor Oyakhilome Chris 
Pastor Chris is a Nigerian pastor based in Lagos who founded a megachurch named Christ Embassy aka LoveWorld Incorporated that has since its inception attracted thousands of Nigerians and other congregants from other parts of the world. He has a net worth of $48 million. 
8. Irene Tshifhiwa 
South African Pastor Irene Tshifhiwa is a pastor who wins the hearts of her congregants with her preaching and public speaking skills. She is worth $30 million.
9. Pastor McCauley Raynor
Hailing from South Africa, Pastor McCauley Ray is worth $30 million. He is based in Rhema Bible Church and serves in several religious body organizations. 
10. Pastor Ashimolowo Mathew 
Nigerian pastor Ashimolowo is worth $10 million and is among Africa's wealthiest pastors. He is from Kingsway International Christian Center situated in the United Kingdom (London).
Thanks for reading our article. Got comments or opinions about our journalism? Please send us a WhatsApp message on
+254 733 290 656