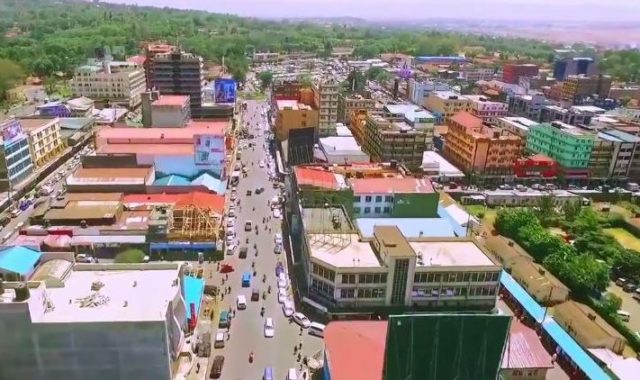 Kenya is one of the fastest growing economies in Africa at the moment. Most global and international businesses prefer using Kenya as a headquarter base when they want to set ground in the African market. Apart from that, Kenya is home to remarkable touristic sites such as the Maasai Mara Game Reserve and beautiful beaches in Mombasa. Below is a compilation of top 10 safest places to live in Kenya in 2020:
1. Machakos
The Eastern side of Kenya is generally considered the safest place to live in Kenya. Machakos town in itself has been one of the fast- growing places in Kenya, thanks to devolved government. The town, which boasts of its warm weather, boasts of its picturesque terrain and outlook. It is situated 65km south east of Nairobi city. The area has hills and rolling plains, making it the ultimate place for hiking. Crime rates such as pick-pocketing, burglary, murder and mugging are almost non- existent.
2. Naivasha
Located in the Rift Valley region, Naivasha is one of the best touristic places in Kenya. The area is located about 2-hours drive away from Nairobi along the Nairobi-Nakuru road. The area enjoys good climate, thanks to Lake Naivasha that is situated right there. There are lots of hotels (such as Enashipai), restaurants and shopping centers (such as The Buffalo Mall). The place is quite safe, making it one of the most loved Kenyan touristic destinations.
3. Nanyuki
This is another calm and beautiful spots in Kenya that is so dear to my heart. Nanyuki is a quite, peaceful and absolutely green town located a stone- throw distance from Mount Kenya. There are lots of green rolling plains in the area that make you marvel when you catch a glimpse. Hotels such as Maiyan Villas and Fairmont the Norfork are found here.
4. Nakuru
This is one of the most beautiful urban areas in Kenya. Apart from being a relatively safe town, Nakuru residents enjoy favorable weather pretty much all year round. If you want to take a walk or drive to Lake Nakuru, you are free to do so. The area has a good number of social amenities such as shopping malls, schools and universities (Egerton University, Kenyatta University Nakuru campus).
 READ:  Top 10 Highest Paid Company CEO's In Kenya 2020/2021
5. Eldoret
Eldoret City is one of the safest places to live in Kenya. It also happens to be the 5th largest urban center in Kenya. The area is located to the south of Cherangani Hills and has lots of reliable social amenities such as Moi University and Moi Teaching and Referral Hospital. The weather is relatively cold. That is something you need to note just in case the cold is not your portion.
6. Nyeri
This central town is located about 150 km north of Nairobi city. It is one of the beautiful highland places in Kenya that anyone can ever be to. Many tourists adore this place because it is beautiful and safe. The only downside to it is that the place is extremely cold. If you do not mind the cold, then you will love living in this place.
7. Watamu
This is a south coastal town of Kenya that receives thousands of tourists every year. Watamu is among the top 10 safest places to live in Kenya in 2020. It is commonly known as 'the Indian Ocean Pearl.' There are barely any cases of political instability, theft, murder or terrorism in the area.
8. Kericho
Kericho is located about 150 miles away from Nairobi and takes about 4 hours' drive time. The area is commonly known for tea planting and you will not miss to catch the breathtaking view of rolling plains. The area is generally safe. The only issue is that it is freezing cold. If that is not an issue to you, then you will love living in Kericho.
9. Mombasa
Mombasa is one of the 3 cities in Kenya alongside Nairobi and Eldoret. It is one of the fast- growing towns in Kenya, thanks to its touristic nature. Mombasa is generally safe. However, one should keep off areas such as Kisauni, Likoni and Mshomoroni since they have higher levels of drug abuse and crime. Try to avoid the dark and narrow streets. Generally, the place is safe and the locals are very welcoming and friendly.
10. Kakamega
This town is located in the western region of Kenya. It is home to Kakamega Forest, which is home to a lot of indigenous trees and animals. The area is very safe with barely any crime rates, violence or tension. There are lots of social amenities such as schools, universities, swimming pools, churches and shopping malls. You will definitely enjoy your stay in this area.
Thanks for reading our article. Got comments or opinions about our journalism? Please send us a WhatsApp message on
+254 733 290 656