Bridget Shighadi is a Kenyan actress and an entrepreneur whose face is now familiar among Kenyan telenovella lovers. She made her first debut in the Citizen TV's Maria drama series and now playing her role as Yola in the newly premiered Zora drama series on Citizen TV.
Bridget Shighadi, Sofia on Maria Drama Series
Bridget Shighadi has been commonly known as Sofia in the Maria drama series which aired on Citizen TV. The drama series was replaced by Zora. Bridget was among the lead characters in the drama. Bridget used to act alongside other major  characters such as Brian Ogana (acting as Luwi) and Yasmin Said (acting as Maria).
She acted as an evil, greedy woman who forced her way and got married to the posh family's son- Luwi. This was  to inherit everything that belonged to the family when her father-in-law would die.
Sofia even went ahead and colluded with the doctor to forge pregnancy so as to lure the family into a wedding ceremony with hopes to be fully accepted in the family. Her role in the drama made many fans who follow the series to develop negative attitude towards her because she made everything look real, arousing feelings.
On a radio interview, Bridget asked fans not to hate her. After all it is just acting and her real-life personality is different from what Sofia portrays on screens.
She further stated that her boyfriend goes uncomfortable sometimes about her role in the Maria series, just like any man can do but he is after all he is so supportive to his lovely beautiful girlfriend.
Read: Citizen TV's Maria Full Cast, Characters and Their Real Names
In the series, Luwi however did not love her; he even put up plans to divorce her. His love to Maria still remained in focus. Luwi's real name is Brian Ogana. If you haven't read our previous article about Luwi's biography, read it here.
Bridget Shighadi Age and where she was born
Bridget was born in the coastal region of Kenya, in Taita Taveta in a Christian faith. She is 29 years old as of 2021. Her family used to live in America before they relocated back to Kenya.
Bridget Shighadi Education and Career
Sofia acquired her degree in Public Relations at the University of Nairobi. She is a blogger, a YouTube personality and a model. Her hobbies which she loves most are modelling, fashion and design.
Bridget Shighadi Net Worth
Bridget owns a cloth company known as Yedu. Just like any other actor in the Maria drama series, she has signed a hefty deal with the Royal Media Services.
She was brought up in an upper-class family which gave her a good foundation in terms of schooling and upkeep. Her estimated net worth is over 10 million Kenyan shillings.
Bridget Shighadi Boyfriend and Her Daughter
Bridget is in a committed relationship; she dates Nick Mutuma who is also in film industry and a media personality too.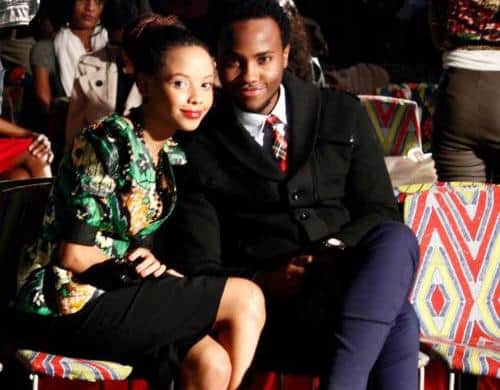 They have dated for long and they have a beautiful daughter aged one and a half years by the name Dua Mutuma. Bridget brought forth the daughter while in the United States.
| | |
| --- | --- |
| Real Name | Bridget Shighadi |
| Age | 29 Years as of 2021 |
| Nationality | Kenyan |
| Education | Bachelor's Degree |
| Place of Birth | Taita Taveta |
| Religion | Christianity |
| Spouse/Husband | Nick Mutuma |
| Career/Profession | Actress, Business Lady |
| Movies Acted | Maria, Zora |
| Daughter Name | Dua Mutuma |
| Company | Yedu Fashion |
| Net Worth | Kshs. 10 million |