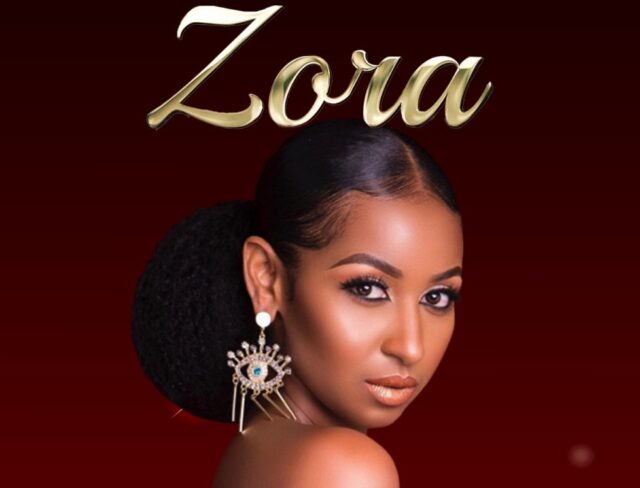 Zora is a new program airing on Kenya's Citizen TV starring Sarah Hassan and Jackie Matubia, who were famously known as Tanya and Jolene, of the show Tahidi High. They are both beautiful actresses who are familiar to many Kenyans, since they perfectly executed their roles in the show.
The program kicked off on Monday, 22nd March and was set to replace Maria, the show that has had many Kenyans talking for the past two years.  It airs on Citizen TV from 1930hrs to 2000hrs every weekday (Monday to Friday). The fun fact about this new program is that it is also produced by Maria's producer, Jiffy Pictures, a film company owned by Lulu Hassan and her husband, TV news presenter, Rashid Abdalla.
After the award-winning show, Maria, fans expect nothing less than perfection on the new show. Could Zora be it? Will it be able to have Kenyans to their screens like Maria did? Well, all we have to do is wait and find out!
A short clip of the show that was shared by Lulu Hassan on her Instagram page has caused a stir online. Many are very curious and cannot wait for the show to finally kick off. From the short video, the show is expected to be a roller coaster of emotions.
On the premiere of Episode One on Citizen TV, we first encounter Ryan Mwenda who plays the role of Simba. Simba happens to be the son to Zora. He causes problems and mayhem to wherever he goes in the ghetto. Zora tries to condemn him on the bad doings but his grandmother is always on defensive to him and even incites Simba that when Zora was growing, she used to be worse that him.
Zora Citizen TV Cast, Actors, Actresses and their real names
Many Kenyans are already in love with the show due to choose of the star actresses. Sarah Hassan is a 32 year old actress, model, and former TV host. She hosted the Wedding show on Citizen TV for a while. She is definitely Kenya's Sweetheart, with thousands of followers on her social media. The actress is married to Martin Dale, and is also a mother.
Jackie Matubia is a Kenyan actress, entrepreneur and TV personality. She was married to her longtime friend, Kennedy Njogu and together, they have a baby girl, Zari Wanjiku. However, they broke up in 2019 after a failed marriage. Jackie worked as a TV presenter on Switch for about a year and a half.
Blessing Lung'aho, Quincy Rapando (Ando) and Bridget Shighadi popularly known in Maria drama series as Mejja, Thomas and Sofia respectively, are also expected to take part in the drama which revolves around love, betrayal, falsehood and deceit. Here is a full list of Citizen TV's Zora Cast, actors, Characters, roles they play and their real names:
| | | |
| --- | --- | --- |
| Stage Name | Real Name | Role |
| Zora | Sarah Hassan | Lead Actress |
| Madiba | Blessing Lung'aho | Lead Actor |
| Simba | Ryan Mwenda | Minor Actor |
| Alma | Brenda Michelle | Minor Actress |
| Oliver | Peter Ngugi | Minor Actor |
| Zalena | Alice Mbeyu | Minor Actress |
| Yola | Bridget Shighadi | Minor Actress |
| Hamida | Eunice David | Minor Actress |
| Nana | Jackie Matubia | Minor Actress |
| Fila | Angel Achieng | Minor Actress |
| Lila | Nyambiya Syekei | Minor Actress |
| Fella | Agengo Robert | Main Actor |
| Kwame | Quincy Rapando (Ando) | Minor Actor |
| Oscar | Patrick Gatimu | Minor Actor |
| Loreta | Damaris Ketrai | Minor Actress |
| Mzee Chibale | Joseph Gachanja | Minor Actor |
| Madiba's Wife | Melissa Kapune | Minor Actress |
| Ogola | Alvince Kasuku | Minor Actor |
| Neema | Neema Sulubu | Minor Actress |
| Shanice | Angela Mukami | Minor Actress |
| Makeba | Mary Gacheri | Minor Actress |
Thanks for reading our article. Got comments or opinions about our journalism? Please send us a WhatsApp message on
+254 733 290 656