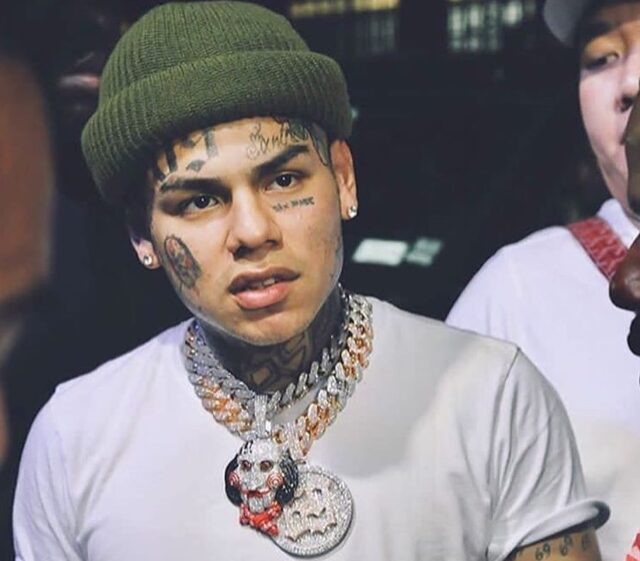 Tekashi 6ix9ine (born Daniel Hernandez) is an American artist who raps, writes songs and sings. He has been criticized for issues with the legal system and for a while was regarded as the biggest snitch in America. In this article we look at the artist's life and highlight some 'I-did-not-know-that facts.'
Tekashi 6ix9ine Age and Place of Birth
Tekashi was born on 8th of May, 1996 in Brooklyn, NYC. He was born to Mexican mum Perez Natividad and Puerto Rican dad, Hernandez Daniel. Tekashi's official name is Daniel Hernandez just like his dad. Six Nine is younger brother to Osiris Hernandez who is 2 years older than him. He recently turned 24 amidst the global Coronavirus pandemic.
Tekashi 6ix9ine Education Background
Tekashi attended Public School 59, Juan Morel Campos Secondary School and then attended Legacy High School where he quit in grade 8 following an expulsion for gross indiscipline at school. This was largely accredited to his mental situation then dealing with mental health issues such as (PTSD).
Tekashi 6ix9ine Young Daniel
Tekashi was raised by his parents together with Osiris in a strictly religious environment (Christian). Tekashi was a faithful church goer, sharing the word and in past interviews, he has said that his best scripture is in Psalm 121. He also enjoyed participating in baseball and football games as a young child.
At the age of 13, Tekashi's step father got murdered a few yards away from their home and this greatly disturbed the young boy. He did not maintain a stable relationship with his birth father having seen and communicated last at age 9. Following the murder, he became greatly traumatized and could not go on with school.
READ: Jake Paul Joseph Biography, Age, Career, Education, Girlfriend, Net Worth
He then sought to odd jobs to help pay the bills and get food on the table for his family. He reports days they would go to bed hungry. He then landed into the Nine Trey Gang.
Tekashi 6ix9ine Personal and Romantic Life
The artist globally known for his multi colored hair and huge number of tattoos has a very interesting life story. He is a father to 2 kids from two relationships. He spent his childhood after dropping out of school doing odd jobs including selling cannabis and heroin on the streets. This landed him a term in jail.
He had his first born at age 17 with his girlfriend who later came to speak out on domestic violence claims against the rapper saying he used to beat her up ruthlessly and sexually assault her. He was also accused of having up 70 sexual partners that resulted in her contracting STIs and being emotionally wounded. Tekashi then moved on to date his second baby mama.
Tekashi 6ix9ine Artist Career
Six Nine blew up in 2017 following 3 years of producing and selling music. He launched his career with songs such as '69' and 'Poles 1469' in a joint venture with rapper Trippie Redd.
Six Nine has rubbed shoulders with industry giants such as Nicki Minaj on tracks 'Fefe' and 'Trollz' and Tory Lanez. Tekashi's very well fairing songs that have made it to the Hot 100 include 'Gotti' and 'Kooda'. His first album 'Dummy Boy' got platinum certification by the RIAA.
Following leaving federal prison in April in the global Coronavirus Pandemic due to his susceptibility to the virus, Tekashi has released top songs and music videos including 'Gooba', 'Trollz' and 'Punani'.
Tekashi 6ix9ine and Magix Enga Controversy
Mid year 2020, Tekashi released the hit song 'Gooba' which was a hit on YouTube garnering over 200 million views in a few hours. The song was however reported and flagged by the Kenyan Music producer Magix Enga on the grounds that, Tekashi had sampled the producer's beats. On looking in to the matter, it was noticed that there was no copyright infringement and the song was put back on YouTube.
Tekashi 6ix9ine Legal Problems
Tekashi has often found himself on the wrong face of the law being accused of several crimes such as:
2015 – He pledged guilty for the abuse of a minor in a performance video. The scene was greatly explicit and grossly inappropriate.
2017 – He was accused of domestic violence.
2018 – Racketeering, being in possession of weapons and a planned murder. He was also charged in an infamous choking he committed in a local mall
2019 – Armed robbery with his Nine Trey Gang which attracted him a 2-year long sentence. This was reduced due to his acceptance to cooperate in naming out all the gangsters.
He was granted permit to leave prison in an early release to finish his sentence under home arrest which he cleared in June 2020.
Tekashi 6ix9ine Philanthropy
Tekashi isn't all gangs and violence, he involves himself in philanthropic endeavors donating food and even monetary donations. He contributed funds to The Bail Project to look out for arrested protestors in George Floyd protests.
He also made big contributions to the Cristian Rivera Foundation to assist in addressing a unique type of brain cancer that affects children. He pledged to send in some input to the No Kid Hungry initiative though his donation was declined by the organization reason being they only accepted donations from entities with similar interests and areas of focus as themselves.
Tekashi 6ix9ine Girlfriend
The rapper has had more controversies in his romantic life. At 18 years old, Hernandez dated Sara Molina (born January 17, 1996) and they begot a daughter, Saraiyah Hernandez (born October 29, 2015).
A few weeks before Hernandez headed to prison at the end of 2018, he began dating the Instagram model Jade (real name Rachel Watley). They have been dating until recently when Tekashi was released from jail.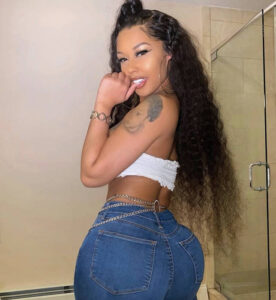 Tekashi 6ix9ine Net worth and assets
His current net worth is estimated to be about $10 Million. He get most of his income from brand deals, sell of his albums and YouTube Adsense revenues.
Thanks for reading our article. Got comments or opinions about our journalism? Please send us a WhatsApp message on
+254 733 290 656