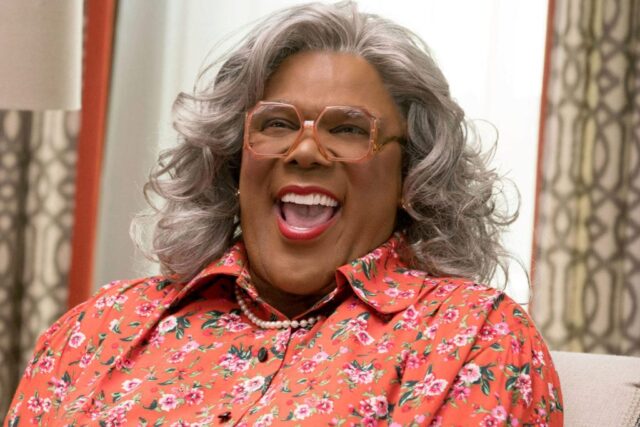 The top 10 richest actors in the world are listed below. The Media and Entertainment industry is a multi-billion-dollar industry whose value skyrocketed during the Covid-19 pandemic as more people had to stay indoors and avoid public spaces.
While in their home, entertainment became a paramount factor to consider in keeping families engaged, relieved of extensive tension, and keep themselves occupied. Actors and actresses became valued people and companies that tapped into this need reaped billions in revenue and continue to do so. 
1. Tyler Perry
Tyler Perry is one of the wealthiest actors in the world and engages in other roles in the film industry such as producing, screenwriting, playwriting, and directing. He runs Tyler Perry Studios which produces extensive creative work with a focus on Black Culture. His net worth is estimated to be at $1 billion.
2. Jerry Seinfield
Jerry Seinfield also makes the list of the wealthiest actors and actresses in the world. He is a stand-up comedian, producer, actor, and screenwriter who has worked on several projects since he started out in 1976. His net worth is estimated to be $950 million. Some of his works include appearing in The Big Bang Theory and Seinfield, a sitcom.
3. Tom Cruise
Three-time Golden Globe Awardee, Tom Cruise, is also among the top 10 richest actors in the world with a net worth estimated at $600 million. The father of three has worked in productions such as The Mummy, War of the Lords, The Last Samurai, and Magnolia.
4. Shah Rukh Khan
Bollywood star Shah Rukh Khan makes the list of wealthiest actors globally with an approximated net worth of $600 million. He is Indian and has worked in films including Dilwale, Darr, Anjam, and Army.
Read: Top 10 Richest Youth Millionaires in Kenya 2022
5. Mary-Kate & Ashley Olsen
The Olsen twins are cumulatively worth an estimated $500 million from their work in the film industry. The two often work together and have worked in productions such as Full House, It Takes Two, Holiday in the Sun, and The Challenge among others.
6. George Clooney
Ocean's Eleven star George Clooney is among the wealthiest actors in the film industry globally with an estimated net worth of $500 million. He is a popular actor who has featured in films such as The Midnight Sky, Batman and Robin, ER, and The American.
7. Mel Gibson
With a net worth approximated at $425 million, Mel Gibson is among the wealthiest actors globally. Some of his works include What Women Want, We Were Soldiers, Fatman, and Daddy's Home.
8. Bill Cosby
83-year-old Bill Cosby despite the numerous litigation cases lingering around his neck is among the richest actors in the world. With a net worth of $400 million, the actor has made a living out of his career. Some of the movies he acted in include Kids Say the Darndest Things, You Bet Your Life and The Bill Cosby Show.
9. Jessica Alba
Jessica Alba is an actress from the United States from America where her acting career has been greatly rewarding. She has appeared in productions including Honey, L.A's Finest, Sin City, and Valentine's Day. Her net worth is estimated to be $160 million.
10. Julia Roberts
Julia Roberts is an American actress who is well-known to many due to her numerous appearances on TV. She featured in productions including Pretty Woman, Friends, Eat Pray Love, Ocean's Twelve, and Mona Lisa Smile. Her net worth is estimated to be $140 million. 
Thanks for reading our article. Got comments or opinions about our journalism? Please send us a WhatsApp message on
+254 733 290 656