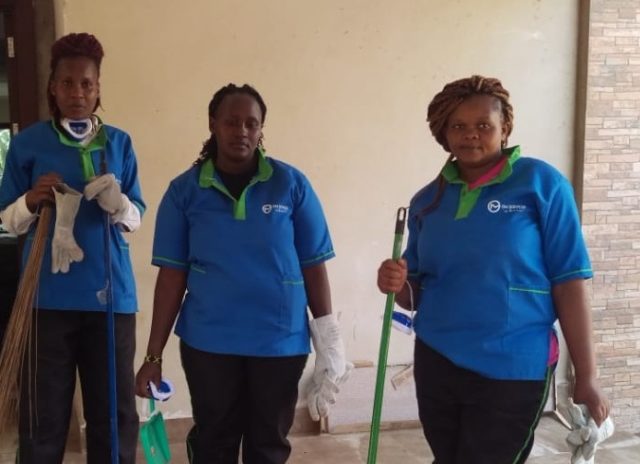 Truth be told; we all love staying in a clean environment. As the saying goes; cleanliness is next to godliness. There are a good number of quality cleaning companies in Kenya that offer extensive cleaning for offices, seats, carpets, pest control, lawn cleaning, party cleaning and even vehicle interiors. Below is a list of top 10 best cleaning companies in Kenya:
1. GM Cleaning Services
This cleaning company has its offices located in Norwich Union House off Moi Avenue, Nairobi, Kenya. The company offers comprehensive cleaning services in post- construction, carpet, sofa- set, vehicle interior and housekeeping. Contact 0721979781 or 0731593377.
2. Colnet Limited
Established in 1996, this cleaning company based in Nairobi has been offering all round amazing cleaning services for ages. Contact 0721566140.
3. Jacalizba Cleaning Services
This company offers cleaning services in Nairobi and its environs. Check out the company's website here.
4. Blissful Cleaning Kenya
Located in South C at Ole Shapara avenue, Nairobi, this company specializes on top- notch residential and commercial cleaning services. Call 0733427341.
5. Harvest Cleaning Services Limited
This company deals with provision of detailed cleaning services to its clients all over East Africa. Contact 0708994440.
 READ:  Top 10 Best Solar Companies in Kenya 2020, their Location and Contacts
6. Hurricane Services Limited
This cleaning company is located in Leomar Court 45 Westlands, Nairobi. It provides sanitary bin services, upholstery cleaning, facility management as well as general office cleaning. You may contact them on 0202329659/0737883000.
The companies' services include; annual maintenance contracts, pest control, cleaning, cooking, plumbing, domestic workers, electrical, painting, gardening, air conditioning, carpentry, swimming pool maintenance, lights & fixtures and garage doors. Contact 0722466091 or 0725548383.
7. Bestcare Facility Services
This is one of the top home maintenance and cleaning companies located in Nairobi, Kenya.
8. Spaklean Cleaning Services
Located on the 7th floor of KMA Centre Upper Hill, Nairobi, Kenya, this company offers unmatched services such as office cleaning, carpet cleaning, curtains cleaning, washroom cleaning, sofa- set cleaning, interior cleaning as well as pest control. Contact 0725230407.
9. Top Choice Cleaners
This cleaning company offers quality cleaning services ranging from pest control, landscaping, office/ commercial cleaning, window cleaning, gardening and sanitary cleaning. Contact 0716195925.
10. Crystal Africa Cleaning Services Limited
This company offers premium residential and commercial cleaning services in pest control and fumigation, contractual cleaning and general house cleaning. It has its offices located at Nyoro Construction Building off North Airport Road, 1st floor room 1 and 2 in Nairobi, Kenya. Contact 0729208918 or email [email protected]