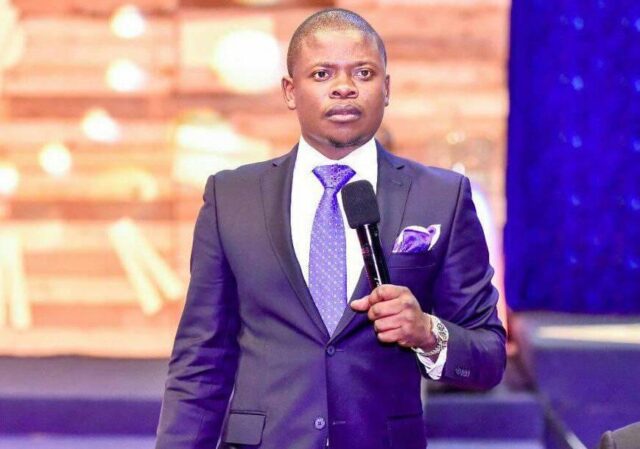 Top 10 most Powerful World prophets/Pastors
Humankind has always held religion and spiritual concepts in high regard and deep reverence. This has been in an attempt to answer the deeper questions of life such as Where do we come from? and Why do things happen the way they do?
Consequently, over time, there have come to be many 'Men of God', prophets, miracle workers and pastors who lead the pack in the non-physical realm reaching to the unknown and miraculous. These people appear superhuman and do wonders, in line with what the Bible says of generations to come after Jesus, ". Greater things than this shall you do"
10. Prophet Alpha Lukave
The televangelist and author of 'The Rise of the Prophetic Voice' holds position 10. Based in South Africa, the senior pastor at Alleluia Ministries International which he founded in 2002, has grown to be one of the most popular and famous prophets in the world. He is said to heal the sick and through his powerful skills as a speaker has been able to inspire thousands of believers into accomplishing their dreams and doing great exploits.
9. Prophet Makandiwa
Zimbabwean Prophet Makandiwa makes the list as well having defied Science and what is considered norm across the globe. He commands huge attendances to his ministry and meetings which usually go by the hundreds of thousands both physically and via televangelism. He is said to be able to pray for short people to grow tall, heal tumors and any disease. He has been greatly revered by his followers.
8. Apostle Johnson Suleman
Originally Nigerian, Apostle Johnson Suleman is the founder of the Omigo Fire Ministry (OFM). Known far and wide, the apostle has been able to raise a child back from the dead. The child in question, a young boy, was confirmed by his congregants to have passed away and in the middle of a church service having thousands of attendants, the man prayed for the child and a few moments later was seen to be breathing. The child minutes later was running around on the podium and the miracle blew many minds and affirmed to the followers that Apostle Suleman is really the Man of God.
 READ:  30+ Richest Pastors in the World and Their Net Worth 2020
7. Pastor Toufik Benedictus Hinn
Popularly and widely known as Benny Hinn, the pastor makes the list of the most powerful prophets in the world. Growing up, he had a deep admiration for religion and developed his interest over time. His followers go by the millions in actual attendance to services and televangelism.
His style is very animated and is known for his white coat with a symbol of the cross on the chest that he uses in his sermons to heal the sick and for exorcism. He is said to heal all diseases including cancer and AIDS. The Israeli-origin pastor is founder of Miracle Crusadors and is a practising author.
6. Prophet Tb Joshua
Prophet TB Joshua is one of the most powerful prophets in Africa and the world commanding millions of believers and known to perform miracles unheard of in his sermons attended by tens of thousands of congregants. He has set up a television channel named Emmanuel TV where his services and prayers are aired.
He is said to heal the sick and astonishingly has in the past prayed for a pregnant woman for the correct positioning of her unborn child. This was filmed on live TV and one can see the woman's belly move as he prayed over her. He is also involved in charitable works across Africa.
5. Pastor Chris Oyakilome
Next is Pastor Chris Oyakilome from Africa who performs great signs and wonders. He is known to heal all sorts of diseases including praying for the lame into full walking and normally working legs. He one time prayed for a critically ill patient who could not walk directly from a stretcher in an ambulance to instant wellness and back on his feet. This was nothing short of wondrous.
4. Prophet Urbet Angel Mudzanire
The British Zimbabwean prophet makes the top 5 most powerful prophets in the world who has performed what is considered the greatest miracle – Raising the dead back to life. The spiritual leader also established and wealthy businessman is the founder of several organizations such as Miracle Money, Winners' Chapel International, The Millionaire Academy, Sam Barkeley Construction and Angel Organization and is Chief Executive Officer (CEO) at The Edmonton Breakthrough. He performs healing miracles and is an inspiration to his congregants both spiritually and materially in business.
3. Bishop David O. Oyedepo
Nigerian Bishop David Oyedepo makes the top 3 most powerful prophets in the world list. The former student of Architecture and a Doctorate degree holder is one of the most widely recognized spiritual leaders in the continent and across the globe.
He has performed the greatest miracle of life – raising a dead man back to life. Fully captured with before and after pictures, the Bishop prayed for a said dead man who was already prepared for burial in wrappings and commanded him back to life. He is also an author having penned down several books including 'Born to Win' and 'Pillars of Faith'.
2. Prophet Jeremiah Omoto Fufeyi
African Prophet Jeremiah Omoto is one of those who pioneered the money miracle  among congregations. In his sermons, the prophet is said to have prayed for his service attendants and the money they all had were miraculously increased. They claimed to have their pockets with more money and even their bank accounts had somehow received much additional money. He is also a healer and has performed many healing miracles.
1. Prophet Shepherd Bushiri
Topping the list of the top 10 most powerful prophets in the world is the world famous Pastor Shepherd Bushiri. Based in South Africa, the prophet has done wonders including walking on air captured on camera and even captured BBC's attention. He is said to be able to pray for mutilated hands to grow back and perform the money miracle.
He commands millions of attendees and was able to cause fire to appear in the witnessing of the congregation that loved like a whirlwind. Leading the ECG Church in Pretoria, the prophet is considered the greatest in the world and one can only hope he prays up a cure for the Coronavirus Pandemic.
Thanks for reading our article. Got comments or opinions about our journalism? Please send us a WhatsApp message on
+254 733 290 656