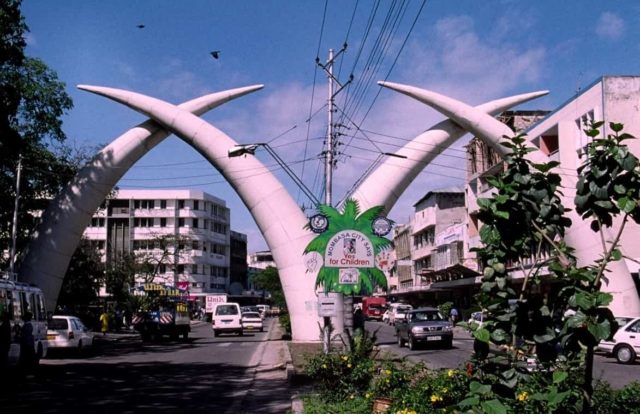 Mombasa is a coastal city along the shores of the great Indian Ocean in Kenya. It is Kenya's County 001 and has always proved to be a great tourist destination. The main language and culture practiced in Mombasa are Swahili and by extension, the dominant religion is Islam. Not only is Mombasa a holiday destination but also a vibrant and exciting place to live in. In this article, we will be looking at the top ten safest places to live in in the county.
1. Kizingo
Kizingo is first on our top 10 lost of the safest places to live in Mombasa. The area can be equated to a blend of Nairobi's Kilimani and Runda areas. It is the area where the wealthy and high-end individuals in the county reside in also making room for international persons to dwell in. Its prime region is held at high safety standards as it hosts the State House of Mombasa. In addition, it has gone through immense urbanization creating more jobs and increased development that call for order systems to be able to contain and ensure peace.
2. Nyali
Nyali is a prime residential area as well as host to a number of fancy hotels, golf clubs and not to forget, Africa's largest crocodile farm, the Mamba Village. It offers variety in the lifestyle sphere for all residents and in so doing attracts a good number of wealthy people that can afford to live in the area. It is very secure and ease of doing business and general living is held at high standards.
3. Tudor
This is another attractive place in terms of security provided for residents. To note, the Technical University of Mombasa is located in this area attracting a number of individuals who could be the school staff, students, service providers and as a result, security is a crucial priority for the authorities. It is also a budding economic region that allows for investment in ensuring the safety of citizens in the area.
4. Mikindani
Mikindani is a suburban town along the Mombasa-Nairobi highway that is growing exponentially. It has minimal criminal history and sits as one of the attractive residential areas of Mombasa. It is as well endowed with multiple social amenities and services suitable for making a comfortable home such as shopping facilities and hospitality services.
 READ:  How to Install Safaricom Home Fibre, Packages And Prices 2020/2021
5. Changamwe

Changamwe is also a suburban center that is dominated by the industrial market having multiple refineries and processing hubs. It however also provides residential services which take advantage of the beefed-up security to sustain the economic system in the area to make a safe dwelling location.
6. Mtwapa
Mtwapa has gained the title of Mombasa's property market. It is endowed with multiple properties including rentals, entertainment facilities and religious facilities dominantly mosques. It is famous for being home to immigrants who come to build their retirement homes or come on holiday in the region from countries in Europe and from the States as well.
These necessitate the county government's input in ensuring a safe environment that is suitable for such businesses to work and contribute to the economic growth of the whole system. This makes Mtwapa a good residential choice.
7. Mbaraki
Mbaraki is number seven among safest places to live in Mombasa. The area is packed with vacation rentals for the huge tourist demand and also to note is the Mbaraki pillar which was acclaimed the second oldest monument after the Fort Jesus which attracts a number of both domestic and international tourists. These are accompanied by high security levels that make it one of the safest areas to reside in.
8. Ganjoni
This is a suitable residential area that has been developed to make room for citizens to live in and at the same time supporting the tourism sector that holds the economy at the coast. Ganjoni is located near the Mombasa Tusks which have claimed much local and international attention.
9. Kiembeni
This is another safe place to make home in Mombasa. Kiembeni is strategically located such that it neighbours wildlife sanctuaries an example being the Nguuni Wildlife Sanctuary. These attractions cause the development of rentals and more real estate projects such as cottages, skyscraper projects and amenities such as swimming pools. These come accompanied with a required level of minimum-security levels allowed therefore making it a wonderful choice of residential area.
10. Bamburi
Bamburi is another safe place to stay in in Mombasa. It is a versatile town making progressive steps in the commercial, industrial and residential industries as well. It has a number of hotels that are visited by locals and tourists and also home to the Haller Park nature reserve that attracts tourists from all over the country and beyond. These advances have made it one of the top 10 safest places to live in Mombasa.
Thanks for reading our article. Got comments or opinions about our journalism? Please send us a WhatsApp message on
+254 733 290 656