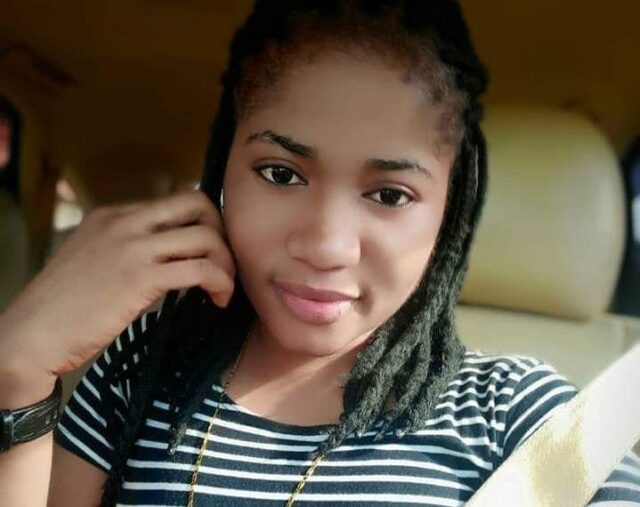 It is said that happiness and lighter can increase the lifespan and quality of life for any human being. Some people are not only masters at making themselves happy but also others in extension by having a good sense of humor and seeing the brighter side of things. One such person was Ada Jesus who was bubbly, loving and absolutely funny. Unfortunately, she passed on earlier this year due to kidney complications. In this article, we will talk about the life and work of Ada Jesus
Age and place of birth
Ada Jesus was born Mercy Obi Mmesoma on the 19th of April 1998 in Nigeria. She was 23 years old at the time of her death.
Early life, education and career
Not much is known about Ada's early life. However, it is known that she attended University and even graduated at such a tender age. In addition, she was most known for all the funny skits that she posted on her Instagram and Facebook. This bubbly energy that she exuded as a child extended right into her adulthood and she made such good use of it. Sharing her skits through her eclectic sense of humor gained her a lot of support and endorsements from fans all over the country, specifically from fans who understood some of her Igbo skits
Being a comedienne did not immediately translate into a career that brought a stable income. While she had a considerably huge support system, it took time for her to make money off of it. This reality did not deter her from working hard to make ends meet through other means. She worked as a housekeeper and did a few odd jobs here and there. This helped to keep her afloat before she became a stand-up comedienne
Personal life. 
Ada was born into a great family with two other siblings. All was going well for Ada as she got married to her husband Kingsley Nnadi and she got a child later in 2019. Things started going south for her when she made a skit ridiculing some spiritual leaders by saying that they con people and that their work is not legitimate.
Read: Francis Antetokounmpo Biography, Net Worth, Personal Life, Career
It goes without saying that she ruffled some feathers by saying this and it is said that this is what exacerbated her illness. Asking for forgiveness from those she had wronged did not change much as they did not think she was genuine. Much later however towards the tail end of her ailment, they forgave her and she seemed to be getting better. In addition, she got support from a lot of people, some of whom paid her outstanding hospital bills. She got the chance to celebrate her birthday but unfortunately, two days after, the situation worsened and she passed on
Net worth and assets
Ada had just started getting better income by the time of her demise. Her net worth was at an estimated $20000
| | |
| --- | --- |
| Real Name | Mercy Obi Mmesoma |
| Age | 23 years at the time of her death |
| Place of birth  | Nigeria |
| Marital status | Married |
| Net worth  | $20000 |
Thanks for reading our article. Got comments or opinions about our journalism? Please send us a WhatsApp message on
+254 733 290 656