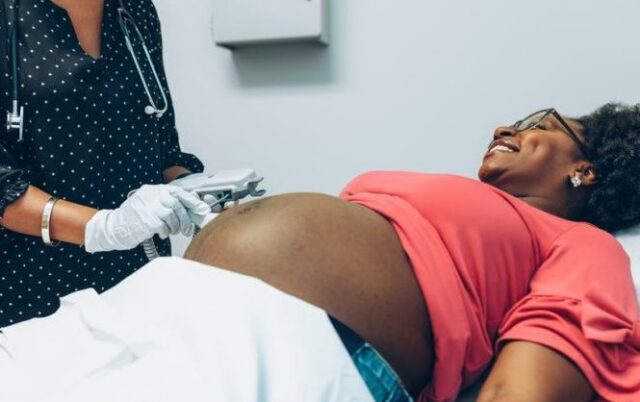 Nakuru County is one of the biggest towns in Kenya and among those growing very rapidly. Developments are on the rise as Nakuru grows into its next level. A county's health care system will reveal a lot about its general well-being. This article looks into the top maternity service providers in the growing county to help in decision making.
1. Mediheal Group of Hospitals
Mediheal Group of Hospitals is a very affordable and high-quality service providing facility in Nakuru. The facility not only offers obstetrics and gynecological services but also dental, laboratory, scanning and theater services.
The hospital boasts of offering International standard medical care at greatly affordable rates this giving residents maximum benefits. To reach Mediheal Group of Hospitals, dial 0717877865.
2. Nakuru Annex Hospital
Nakuru Annex Hospital is a top hospital providing maternity services in Nakuru. The hospital is privately owned and run offering services to their clients 24/7. The hospital design has allowed for wings that group patients according to their medical needs.
To reach Nakuru Annex hospital, dial 0512215580. The services are offered by highly qualified and trained medical practitioners and all offered at a pocket-friendly cost.
3. Nairobi Women's Hospital Nakuru
Nairobi Women's Hospital in Nakuru is situated in the central business district and offers top quality services to the residents of Nakuru. It is ranked as one of the best performing maternity hospitals that many expectant mothers choose for their baby delivery.
The facility is operational 24/7 and charges Kshs. 30,000 for one to go through normal delivery at the hospital. Moreover, one can pay their medical bills in installments over a period of time. To reach Nairobi Women's, Nakuru branch dial 0713113499.
4. Nakuru Maternity and Nursing Home
This is one of the top maternity hospitals in the growing town and is well known for its affordable health services. The facility is situated along Shadrak Kimalel Road and is operational 24/7 to attend to cases that may occur at any time of the day. The facility also offers more services apart from obstetrics, including laboratory services, in-patient, out-patient and vaccinations. To reach the hospital, dial 0512210243.
READ: How to Prepare The Famous Grouse Cocktail Step by Step
5. Afraha Maternity and Nursing Home
This facility is unmistakably situated near Afraha Stadium and is surrounded by very pleasant surroundings. The facility runs 24/7 and is equipped with modern equipment and machines to handle more healthcare needs of the people. The serene surroundings are therapeutic to the patients at the hospital. Maternity services at Afraha are affordable, reliable and efficient. Call 0737372849 to reach them today.
6. Bondeni Maternity Hospital
Bondeni Maternity Hospital seeks to provide the expectant mother and newborn child a very comfortable environment to start their journey from. The facility is well maintained under high standards of hygiene and quality. Wards are fitted with hot showers, comfortable bedding and delectable meals for the patients. The facility situated along Kalewa Road is operational 24/7.
7. Nakuru Level 5 Hospital
The Nakuru Level 5 Hospital makes the list of the top maternity hospitals in the County. The fully equipped Mega mother and Baby Wing at the facility is dedicated to offering the best service to the delivering mother and provide a pleasant environment for the newborn.
The services are rendered by highly qualified professionals including midwives, doctors, nurses and laboratory staff. It is situated along Nakuru-Sigor road and can be quickly reached at 0721750460.
Thanks for reading our article. Got comments or opinions about our journalism? Please send us a WhatsApp message on
+254 733 290 656