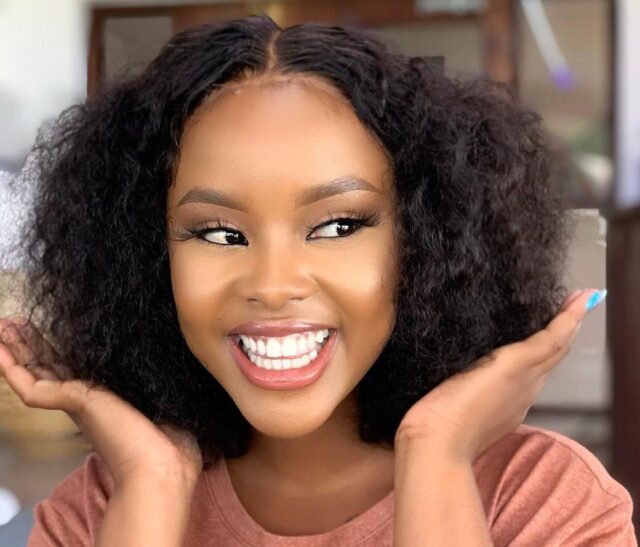 Elizabeth Lulu Michael is a Tanzanian actress who has been on the screen for close to twenty-one years. She is an influential public figure in Tanzania, East Africa, and with time is definitely taking over the continent's entertainment industry. Despite the several challenges she has encountered, dealt with and gone through, she is emerging from the ashes and reaching out for the sky. This article looks into the biography of one of Tanzania's leading actresses.
Elizabeth Michael Age and Place of Birth
The actress is twenty-five years old looking to turn a year older in the next month. She was born on the 16th of April in 1996vto her parents, father Michael Kimemeta mother, Kalugura Lucrecia. Her full name is Diana Rachel Elizabeth Michael and Lulu is a pseudo that caught on following her use of the name in several television productions.
Elizabeth Michael Education Background
Lulu is an alumnus of Remnant Academy and St. Mary's High School where she received her formative education programs. She then enrolled in the Tanzania Public Service College where she pursued a Diploma in Human Resource Management.
Elizabeth Michael Career Journey
Elizabeth's career as an actress began at the age of five. Her parents exposed her to the screen and offered her all the support she required. Facilitated by the support of Dr. Cheni, she joined the Kaole Sanaa Group in Tanzania. From there, she was booked for soap operas such as Baragumu, Zizimo and Tawira.
Her work path steadily shaped her into a refined actress doing bigger shows and television productions such as Misukosuko, Reason to Die, Oxygen, Family Tears, House Boy and Woman of Principles which won her an award for Best Actress in the Zanzibar International Film Festival in 2013. Her performance has always been outstanding with several actresses looking up to her.
READ: Rashid Abdalla Biography – Age, Career, Education, Children, Net Worth
The shows she has been a part of have landed her nominations and some won her several awards both locally and internationally. She has won Best Movie Award with AMV Choice in 2016 and named as one of the 100 most influential Young Africans.
Elizabeth Michael Personal Life, Dating, Husband
In 2017, Lulu was convicted of involuntary manslaughter of her former lover, Kanumba Steven. She was the last person Steven was in contact with and inevitably she was brought up for questioning and casting of charges. She later told about the encounter which happened in Steven's room. She recalls that he was drunk and very intoxicated. Lulu spoke to someone else in his presence which angered him forcing her into his room and physically abusing her.
She sustained sword injuries saying he had attacked her with a sword and shortly after he was running out of breath and fell down unconscious. Lulu found her chance to escape and ran away. She was then taken into custody without her knowledge of the reason. She was later informed of Steven's passing while in the cell. A postpartum test by Muhimbili National Hospital revealed he had suffered a brain concussion occurring due to the challenges breathing coupled with too much drinking
Her case was heard in court and decided that she would serve two years behind bars but was however awarded the presidential award six months into her term by President John Magufuli. She was allowed to go home and finish her term under probation cleaning a parliamentary building. She finished her probation in November 2018.
Lulu recently got married to Francis Ciza Majizzo a serial entrepreneur in Tanzania on 16th February 2021. The couple had been courting for five years and went on to solidify their commitment to one another.
She is also a humanitarian committed to bettering the lives of those unfortunate in society. She ran a 2019 campaign titled Save My Valentine where she sold some of her clothes and donated the money to an orphanage.
Elizabeth Michael Net worth and Assets
Lulu makes her earnings primarily from acting but she compliments that with her fashion line and partaking in endorsing products and doing brand promotions. She has landed several of these gigs following her popularity and fame especially in Tanzania. She has worked with entities such as Airtel, Paisha and Sinema Zetu International Film Festival. Her approximate net worth stands at $1.2 Million as of 2021.
| | |
| --- | --- |
| Real Name | Elizabeth Michael Diana Rachel |
| Age | 25 (As at 2021) |
| Nationality | Tanzanian |
| Profession | Actress/Film Personality |
| Place of Birth | Dar es Salaam, Tanzania |
| Husband/Spouse | Francis Ciza Majizzo |
| Net worth | $1.2 Million (approx.) |
Thanks for reading our article. Got comments or opinions about our journalism? Please send us a WhatsApp message on
+254 733 290 656