Mohamed Beiraghdary (Mo Vlogs) Biography
Mohamed Beiraghdary is a vlogger who has become the most viewed independent creator in Dubai. Having gathered such immense internet attention and subsequent financial success, Mo Vlogs is the subject of this article as we look at his biography.
Mohamed Beiraghdary Age and Place of Birth.
Mohamed Beiraghdary is a 22-year-old born in 1998. He has a sister by the name Lana Rose, 31 with whom he lives with together with their mother. Mo's father is Esmail Beiraghdary, though the family has not put his whereabouts in the public domain. His mother is Nadereh Samimi Aka Naddia and is of Iranian origin. The Arab is one of those who have taken YouTube seriously and transformed it into a full-time occupation.
Mohamed Beiraghdary (Mo Vlogs) Education Background
Though much is not revealed about his education background, he pursued his higher-level studies from Queens Marry University in London.  In one of his Instagram posts, he said that he is just a normal kid who left university to make vlogs.
"Spent everyday recording and editing for 10 hours, I can't thank you guys enough. I'm just a normal kid who left university to make videos. Anyways 2020 I just need some time to pick my self up. Haven't been feeling too good but I love you guys ? I'll still be uploading here and there but just less for now. ❤️ sorry for the long caption don't normally say this much , but if anybody needs to hear this , its all going to be okay ? we all are human, don't compare yourself to anyone on social media. If we smile all the time it's for the camera. We have bad days too also sorry for the photo I know it doesn't Match what I'm saying but I haven't take any new ones ?❤️ love you all ??" He posted.

Mohamed Beiraghdary Career Journey
YouTube holding such promise to content creators seemed to hold a promise to the youngstar who decided to use the platform as a means to connect with many people share his experiences and at the same time secure his bag. He has grown to be a top vlogger on the platform due to several factors including his fantastic content and very effective branding.
A successful YouTube channel is attributed to several factors which the creator has mastered and now reaps his benefits and profits. His content is mainly addressed to automobile fans but he creatively involves other aspects that make him a fit to as many viewers as possible.
He showcases his super cars and films events he attends. These events as well are a ln attrato automobile fans as they showcase fancy rides such as the Bugatti Veyron and Pagani Zonda.
READ: Tekashi 6ix9ine Biography, Age, Career, Songs, Girlfriend, Net Worth
Apart from car content, Mo spends time filming his day to day activities with his family. From sibling rivalries with his sister and relations with his mother, he shows his normal life to his fans.
To note, Mohamed shoots his videos on a daily. That is the level of consistency that gathers such success. His videos have gained over 2 billion views since the year 2013.
Mohamed Beiraghdary Net worth And Assets
Mohamed is a clear car fanatic and owns a Mustang and Huracan which gain him a good level of online attention. He involves his fans in his choices and decisions as seen in his choice of the next ride he was to purchase.
His YouTube channel and endorsements on brand deals definitely pays him a good amount of money. His estimated net worth as of 2020 is approximately $7.3 Million. Mo is the best friend to a "Gooba" rapper Tekashi 6ix9ine and a Dubai based tycoon and philanthropist Saygin Yalcin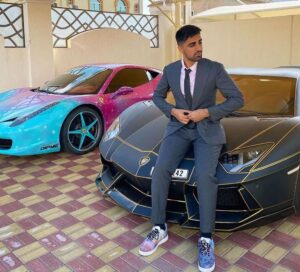 Mohamed Beiraghdary (Mo Vlogs) Girlfriend
His romantic journey has been full of controversies. He had dated several ladies and through hills and valleys, the vlogger has decided to settle on Narin Amara. Narin Amara is a Swedish by nationality. She is a vlogger and then founder of Narin's beauty.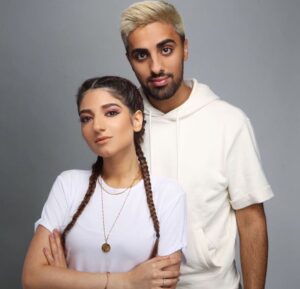 Mohamed Beiraghdary (Mo Vlogs) Contacts
Instagram – @movlogs
Twitter – @_mo_vlogs_