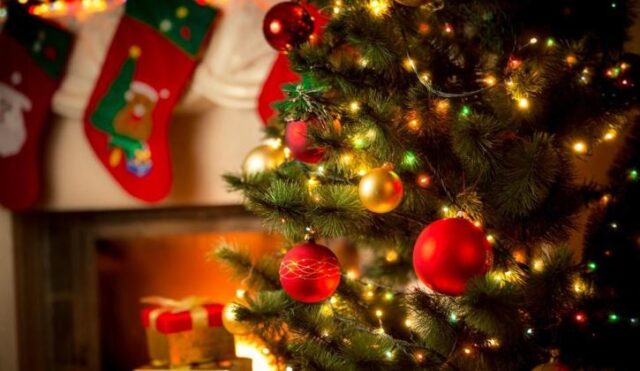 Christmas still ranks as one of the favorite times of the year among millions of people around the world. The Western countries have the Santa Claus tradition complete with gifting from the bearded man down the chimney. Ha! In Kenya, the tradition is not deeply engraved in society as we turn to other means of celebration. Over the years, the day has gone through a gradual revolution in line with the changing times. Back in the day, the day was marked in all pomp with people adorning the famous 'Christmas clothes', families coming together, taking pictures, and chapatis being rolled in plenty. These days, we have technology to blame for slowly creeping in to take the place of personal relationships. All this has been made worse by the ravaging pandemic now manifesting in the Omicron variant. A reminder to get vaccinated right there. Are you looking for ideas on how to spend the 25th of December 2021?  Herein listed are some old-time and new-age ideas for marking the day.
Spending Time with Loved Ones 
This remains a top idea for spending Christmas Day. With most of the workplaces taking a break, it is a perfect time to catch up with either friends or family. The time can be spent having a Christmas brunch at a hotel or in the backyard. In Nairobi, Prideinn Azure Hotel, Mövenpick Hotel & Residences Nairobi, Best Western, and The Emory will be hosting brunches and luncheons you can join in. Spice up the experience by playing games afterward and of course, singing along to some classic carols!
Making a Home Visit
This is the time to go into your home, find items that you no longer use, and prepare for a donation. Clothing items, food items, and even financial support are some of the things you will need to make a visit. There are thousands of Children's Homes, Homes for the Aged, and prisons around the country. Christmas Day offers an opportunity to make them feel special and share the Christmas spirit. Some of the Children's Homes in Nairobi include Umbrella Children's Home in Kahawa West, Imani Children's Home in Kayole, Mama Ngina Children's Home in South C, and Happy Life Children's Home in Juja and Roysambu. Some of Nairobi's homes for the aged include the Thogoto Home for the Aged in Kikuyu, Nyumba ya Wazee in Kedong House along Lenana Road, and Harrison House Retirement Home along 3rd Ngong Avenue. 
Connect with Nature
Take some time away from your screens and connect with nature. A hike, nature trail bicycle ride, climbing a mountain, and going fishing are some of the activities you can hop on this Christmas. Hug some trees in the Karura forest, plant some trees or flowers around your home, or take a meditative stroll in the Nairobi Arboretum. The calming and grounding effect of marveling at Nature's wonders will surely set the mood for a good year-close.
Travel 
Traveling to a place you have not been before is a great Christmas idea. You must have had your preparations in order several weeks ago though with the hiked prices and congested roads. Some of the top destinations for a Christmas getaway include Diani, Samburu, Masai Mara, and the Tsavo. On the flip side, you can take a road trip blasting good music to wherever the road leads. Cheap thrills can also include visiting budget-friendly places around the city.
Read: Where lions are found in Kenya, Species, Diet
Attend Concerts
Christmas Day is always marked with plays and concerts hosted in churches and theaters. This is a great idea to reconnect with the younger you that might have been performing those plays a few years ago! Additionally, these concerts are always musical so you can be sure to have some singing along to do. Some of the places in Nairobi you can stop by for a play include the Kenya National Theater and churches around the city.
Binge-Watch
For introverts or if you are looking to have a quiet Christmas to yourself, this is a perfect idea for you. Binge-watch some of your favorite shows or explore a new trilogy. In this cold weather, grab your warm ugly Christmas sweater, a blanket, and a liqueur coffee ready to hit it with Friends, Home Alone, or your preferred Christmas movies. These have a way of bringing in the Christmas spirit and a calming effect.
Secret Santa 
This is a great idea for friends and family to mark Christmas Day. Secret Santa is a game that has people purchase and wrap gifts that are collected and then in a series of games randomly assign the gifts. It is a thrilling game as you never know what gift you are getting! Is it a gift voucher, a hamster, a brand new phone? Secret Santa will get you excited and the best part is that the buyer will possibly never reveal their identity. 
Karaoke Night
A karaoke night can be a great idea for a Christmas celebration. Whom in your circle can sing best to Frank Sinatra, Luther Vandross, and Dean Martin? These old-school musicians have some of the greatest classic carols that will never age. Cortana, Alexa, and Goole Assistant have made karaoke nights much easier as you can sing along and even make a game out of it for the full fun experience.
Have a Photoshoot
Christmas Day is a good day to dress up and have a family photo shoot. In celebration of life and the gift of each other, a Christmas photoshoot is the cherry on the cake. You could also have one with friends or by yourself. Some of the top photographers in Nairobi include Muma pix, Peter Ndung'u, Davis_Wilkins, and Mutua Matheka.
Clean and declutter
On a calmer note, you can spend the day cleaning around your home and decluttering as you prepare for the new year's new tidings. Take the opportunity to make donations and create room for more. 
There you go! Ten ideas to celebrate Christmas Day. Happy Holidays.
Thanks for reading our article. Got comments or opinions about our journalism? Please send us a WhatsApp message on
+254 733 290 656