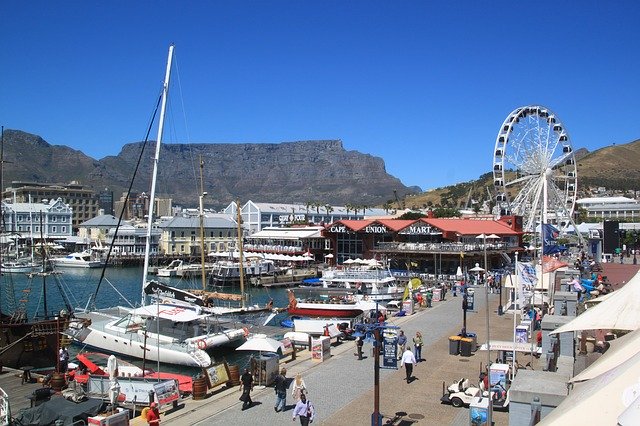 Till this date, South Africa stands as one of the most toured places in Africa. This, however, does not mean that the entire place is entirely safe. Over the years, crime rates in South Africa have been on the rise. This is definitely expected for a growing economy with disparity between the rich and the poor. Below are 10 of the safest places to live in South Africa in 2022:
1. Cape Town
Cape Town is one of the most beautiful cities in the world. It is home to the Table Mountain, one of the best touristic sites in Africa. The town is the ultimate blend of business and vacation. There has been effort by the country's leaders to keep the city as safe as possible and to date, Cape Town stands as one of the safest places in South Africa to live and do business in.
2. Wilderness
Judging by its name, this city is situated along the Garden Route. It is home to a good number of unique beaches and hiking spots. You will definitely love your stay here since population here is relatively low as well.
3. Cape St. Francis
This is a business yet touristic seaside town that is located near Port Elizabeth. It can get quite populous during the summer but this is nothing to worry about. The town is fairly safe all year round.
4. Port St. Johns
It is located at the Transkei West Coast, which is one of the remaining untouched regions in South Africa that have incomparable beauty. Port St. Johns is situated along the Indian Ocean Coastline and it is such a beautiful place to live in, especially if you are seeking a slow and quiet yet safe life.
Read: Top 20 Richest Countries in Africa by GDP 2021/2022
5. Franschhoek
This town is widely known as the foodies' paradise. If you enjoy to eat, this should be place you will enjoy living in. Wine is part of the lifestyle of those who live here.
6. West Coast
The sparsely populated area of South Africa offers a secure yet delightful way of living for the people. Towns such as St. Helena Bay, Yzerfontein and Churchhaven are found here. The only downside to it is that it is quite dry and arid. If this is something you have no issue with, then you will love living in this place.
7. The Garden Route
The Garden Route is an East coast town located between Cape Town and Port Elizabeth. The area is absolutely beautiful with beautiful estates neatly arranged in the area. The Garden Route is famous for golfing activities in South Africa.
8. Pretoria
This is a flower- filled metropolis that is located north of Gauteng province in South Africa. It is commonly known for studying activities, hence referred to as the students' town. It is safe and relatively cheaper compared to the other cities. Its proximity to an international point also happens to be another selling point of Pretoria.
9. Johannesburg
The once relatively unsafe region is slowly growing to one of South Africa's safest places to live in. The area has a museum and is home to a good number of unique restaurants, especially in Melville.
10. Jeffrey's Bay
If you enjoy living by the sea, this is the spot for you. It is a remarkably amazing place for surfing with relatively low population.
Thanks for reading our article. Got comments or opinions about our journalism? Please send us a WhatsApp message on
+254 733 290 656