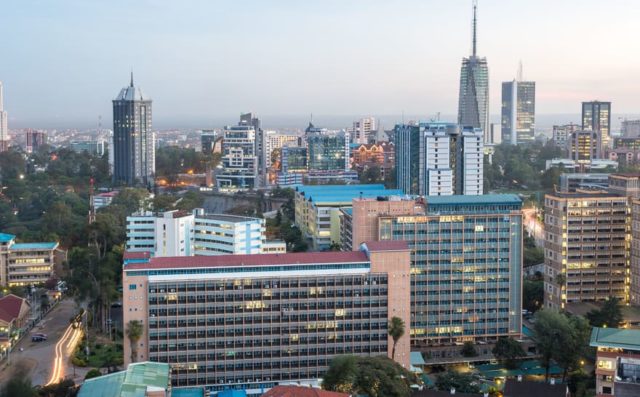 Nairobi is the capital of Kenya boasting of the fastest growing and developed region in the entire country. Known from the early 1800s as the green city under the sun, the county has gone through its share of evolution. It sits on an appropriate area of 692km². Nairobi county has been viewed by a majority of the population as a preferred choice of residential area.
This is attributed to a majority of factors, one being that it is a major urban center promising multiple opportunities to the citizens. Additionally, the availability of high-quality services from the medicinal field, the entertainment industry and social amenities draw rural residents to the city like magnets.
Nairobi just like other cities has different regions available for residential purposes. In this article we will look at the top ten most secure areas to make home. Security in the city has morphed over the years and indeed some areas have greatly dissipated criminal activity while other areas do still struggle with keeping their residents safe. The level of safety in a region is attributed to the flexibility with which residents can perform day to day activities without putting their lives, property or wellbeing at risk. Security is a key contributing factor to the success ranks of a people as its presence allows for businesses to run and for people to enjoy life at their homes.
1. Muthaiga
Muthaiga, the green and leafy area of the outskirts of Nairobi city ranks highest in terms of safety of residence. Famous for hosting a majority of the high end and affluent individuals of the country and expats as well, it is in order that security in this area is beefed up. Hosting multiple international bodies such as embassies and the close proximity to Gigiri's United Nations Headquarters in Kenya, Muthaiga is a worthwhile investment in choice of a place to live in.
In addition to this, it is well endowed with services such as top-notch shopping malls, golf clubs and classy restaurants being accessible to the residents and not to mention the seven kilometer distance to the Central Business District.
2. Runda
Runda is a Nairobi suburb well known for being home to a majority of the wealthy citizens and international residents as well. It is located to the east of Limuru Road and to the west is Kiambu road. It is a secure region complete with complementary services such as various educational services, restaurants and commercial facilities.
 READ:   A List of Top 10 Safest Places to Live In Kenya 2020/2021
3. Lavington
Lavington follows in rank also being a preferred choice to a number of high income earners in Kenya. It is a well-kept region having been a Whites' zone in the 20th century. It has a number of schools such as the Strathmore School, Braeside High School and Loreto Convent School attracting a number of families that prefer being close to their children's schools. These contribute significantly to the high security levels.
4. Karen
Karen is another safe residential area in Nairobi which borders Ngong Forest. It is home to a number of high-income earners in the country and is particularly attractive for being away from the hustle and bustle of the central business district activities. It is notably home to the Ngong Racecourse and has proven to be a stable and secure environment to reside in.
5. Kilimani
In addition to being a bubbling business hub, Kilimani has grown its residential reputation alike. The recent insurgence of the Chinese into the country has seen a huge chunk of these visitors make stay in Kilimani. With the coming up of the Kenya-China town off Ngong Road, the Chinese developers continue to make their imprint in the Kilimani area. Hand in hand with these developments come the notched up security services in the region. This makes Kilimani one of the great options one can make in selecting a residential property.
6. Westlands
This is one of Nairobi's most alive and fastest-pace growing areas. Hosting a wide variety of businesses and notable national investments such as The Global Trade Center (GTC), Westlands is an attractive settlement location. It offers quick access to multiple needs from the diverse shopping centers, entertainment joints and restaurants thus being a wonderful location to reside in. Safety in the area has been kept high in ensuring that businesses go on smoothly and that residents are comfortable and get value for their service charges.
7. Parklands
Parklands is only 5 kilometers away from the Central Business District and offers a great residential area that allows fast access to work or school. It has been dominated by the Asians in the country who have set up schools and other businesses in the area. It is a safe area for residents and businesses as well.
8. Kahawa
Kahawa is a suburb settlement along Thika Road that has gained much attraction in the residential market for its suitability and proximity to the CBD where most people are employed. It is split into Kahawa Sukari, Kahawa Wendani and Kahawa West all attractive in terms of safety of environment. It is also fitted with multiple amenities allowing for a comfortable stay.
9. Kikuyu
Kikuyu is located in the Nairobi metropolis and is one of the city's dormitory towns. It is attractive for its location away from the city's congested and upbeat life. Kikuyu is home to a number of research institutions such as the Kenya Forestry Research Institute (KEFRI) which are guarded by the State. The growing number of residents has necessitated the county government to raise its security vigilance making it one of the safest places to live in Nairobi.
10. Ngumo
Ngumo estates have also gained a high number of residents owing to the increasing urban population in Nairobi city. This has required multiple businesses to be set up in the area and as a result, security personnel are also beefing up operations in the region to ensure the smooth running of both residential and commercial activities in the area.
Thanks for reading our article. Got comments or opinions about our journalism? Please send us a WhatsApp message on
+254 733 290 656