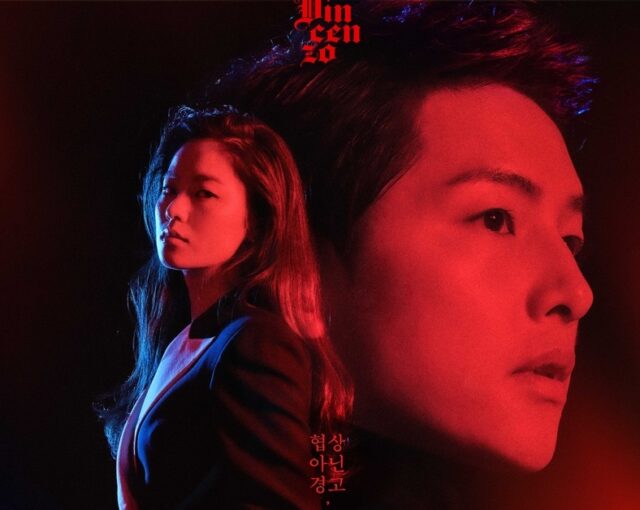 Vincenzo, is a 2021 South Korean dark comedy television series written by Park Jae-bum, whose twenty episodes were aired between February and May receiving worldwide adoration with even a few award nominations. The series was aired on tvN and later on, on Netflix reaching to millions of viewers across the world.
Vincenzo Story Synopsis, Drama Summary
The show begins with the main character, Park Joo-hyung, a young eight-year old boy being adopted by an Italian family, where he later joins the mafia and in a chain of events is adopted by the head of the Cassano mafia family, Don Fabio and the two grow very close.
It is also here that the show gets it title as Park changes is name to Vincenzo. Upon his death, Fabio's son takes the mantle and is after Vincenzo's blood who escapes.
He however has one more thing holding him back, he has a mass of fortunes along with a Chinese partner stacked under the Geumga plaza and has to maneuver through his death threats and obstruction by a firm taking possession of the building to reclaim what is rightfully his.
He later meets a lawyer that would do whatever it takes to win a case. Vincenzo has accumulated more than 20million cumulative views and has a commendable ranking of 8.6/10 by IMDb.
Read: Jeong- Ji So Biography – Age, Education, Career, Boyfriend, Net Worth
Vincenzo Full Cast, Characters and Real Names
The cast was creatively selected to select performers who would bring out the best of the television series.
| | | |
| --- | --- | --- |
| Character Name | Real Name | Role |
| Park Joo-hyung/ Vincenzo Cassano | Joong-ki Song | Main actor, Italian lawyer |
| Cha-young Hong | Yeo-been Jeon | Lawyer |
| Jang Han-seok/ Jun-woo Jang | Taec-yeon Ok | Law intern |
| Myung-hee Choi | Yeo-jin Kim | Family prosecutor |
| Han-seo Jang | Dong-yeon Kwak | Babel Group Chairman |
| Seung-hyuk Han | Han-chul Jo | CEO Wusang Law Firm |
| Yoo-chan Hong | Yoo Jae-myung | CEO Jipuragi Law Firm |
| Joo-sung Nam | Byung-hee Yoon | Paralegal |
| Young-woon Cho | Young-joon Choi | Manager Geumga Plaza |
| Hong-shik Tak | Deok-moon Choi | Owner of laundromat |
| Toto | Hyung-mook Kim | Restaurant owner |
| Kang Larry | Seol-jin Kim | Dance studio owner |
| Chul-wook Lee | Kyung-won Yang | Pawnshop owner |
| Yeon-jin Jang | Ye-hwa Seo | Lee Chul-wook's wife |
| Chaeshin | Seung-woo Kwon | Monk |
| Seok-do Park | Young-woong Kim | CEO Ant |
| Soo-nam Jeon | Dal Lee | Gangster |
| Joo-eun Yang | Ji-yoon Jung | Accountant |
| Gi-seok Ahn | Chul-soo Im | Italian spy |
| Tae-won Kwon | Jong-gu Tae | Spy |
| Jin-tae Hwang | Jin-won Seo | Babel Group employee |
| Woong-ho Seo | Tae-kwang Hwang | District Prosecutor's Office employee |
| In-kook Jung | Sang-ho Go | Prosecutor |
| Cassano Paolo | Alfano Salvatore | Vincenzo's adoptive brother |
|  Luca | Vaquer Luca | Vincenzo's personal driver and assistant |
| Hyuk-pil Pyo | Tae-hoon Kim | Vincenzo's enforcer |
| Seon-ho Lee | Wook-jin Jung | Whistleblower |
| Gyeong-ja Oh | Bok-in Yoon | Vincenzo's birth mother |
Thanks for reading our article. Got comments or opinions about our journalism? Please send us a WhatsApp message on
+254 733 290 656