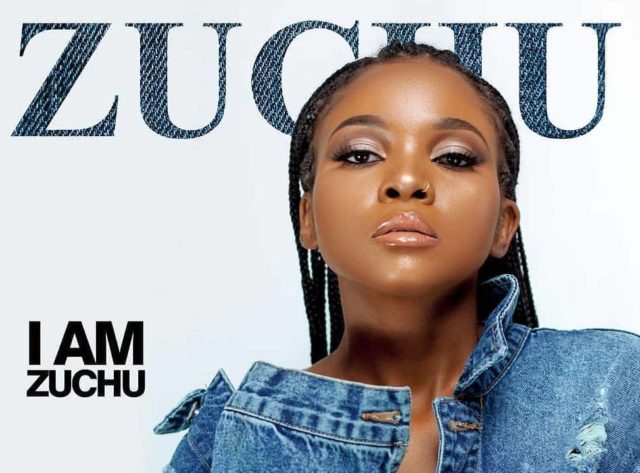 Zuchu Biography
Zuchu (born Zuhura Othman Soud) is a young gifted Tanzanian artist that recently got unveiled as the newest signee of WCB Wasafi Media which happens to be Diamond Platnumz' record label. She also released her EP known as 'I am Zuchu' that has since taken the internet by storm. One of her hit songs on the EP is 'Wana', which also happens to be my favourite song by her.
Zuchu Age, Birthday, Place of birth, nationality
The songbird was born Dar es Salaam, Tanzania in the year 1993. She is 27 years old as of 2021.
Zuchu Education Background
We are yet to garner any information about where she schooled and how far up on the intellectual ladder Zuchu is. We will update you on details pertaining her education background once we get access to them.
Zuchu Musical Career
Many people blindly believe that Zuchu just had her first leg into the music scene after Diamond introduced her to the world as the most recent member of her record label known as WCB Wasafi. However, this is entirely fallacious since she first appeared on the music scene in 2015 during the Tecno Take in Lagos where she went to the stage to challenge Nandy and Sapera. Sapera emerged the winner.
Last week in April, 2020, she released a new song known as 'Wana'. This love song which was released a few hours after being unveiled as the newest signee of WCB Wasafi, serves as Zuchu's debut song on the EP. 'Wana' was produced by Lizer Classic, who is a renowned video producer who has been able to work with Diamond Platnumz on a good number of his hit songs.
 READ:  Tanasha Donna Biography – Age, Net worth, Career and Education
Her joining at WCB Wasafi brings the total of artistes signed under the record to 6. The other artistes are Diamond Platnumz, Mbosso, Lavalava, Queen Darleen and Rayvanny. Rich Mavoko and Harmonize were at one time signed but have since left the record.
Zuchu EP I am Zuchu
The queen released her EP album christened 'I am Zuchu' on Sunday, the 19th of April, 2020. Zuchu becomes the first artist under WCB Wasafi to be disclosed with an EP release. The EP has a total of 7 songs in it, with 2 being bonus tracks. The songs on the EP are Wana, Mazauza, Ashua, Hakuna Kulala, Niamehe, Raha and Kwaru.
Zuchu's EP was released in a set- apart event where the people who attended it were limited to WCB wasafi crew and family. Those who attended include the CEO of WCB Wasafi; Diamond Platnumz, Sallam SK, Mbosso, Lavalava, Khadija Kopa (Zuchu's mother), Babu Tale, Don Fumbwe, Ricardo Mumo, Mkubwa Fella and Zuchu, the queen herself.
The launch went remarkably well, with Zuchu showing her prowess in live band performance, vocal variation and stage presence. Together with her mother, they went to the stage to perform their new song known as 'Mazauza'. The songbird also displayed her songwriting ability, something that, according to Diamond, is a key quality for any artiste to be signed in WCB Wasafi.
Zuchu and Tanasha Donna
Apparently, Tanasha is not happy about Diamond signing Zuchu to his record label. This happened when Diamond announced Zuchu as the new member of WCB Wasafi. He posted a picture of Zuchu on his Instagram (@diamondplatnumz) and captioned it; 'when women are empowered, they can achieve the impossible…' However, this statement did not sit well with Tanasha since according to her, Diamond has never,can never and will never empower any woman.
The bitter ex took to her Instagram stories and posted; 'It makes me sick to see waste men preaching women empowerment. Fake always gets exposed eventually. Like fake bags, fake jewelry, it will last a couple of days, maybe weeks or months, but eventually, everyone can see it as fake.'
Netizens have since warned Tanasha on being the bitter ex- girlfriend, with some telling her that she left him, meaning she should move on in peace and stop being another Zari Hassan. They told her to appreciate the good work that Diamond is doing in helping other artistes grow in the music industry.
Zuchu Album
Her EP that she recently dropped has taken the East African music scene by storm. Zuchu's YouTube channel garnered over 100k subscribers in just one week. Her EP is known as 'I am Zuchu' and currently, it has a total of 15 well- curated songs.
Zuchu Songs
Her hit songs include; Wana, Hakuna kulala, Raha, Mazauza, Kwaru, Ashua (ft. Mbosso), Nisamehe, Shangilia, Nobody (ft. Joeboy), Litawachoma (ft. Diamond Platinumz), Hasara, Tanzania ya Sasa, Mauzauza (ft Khadija Kopa), Number one (ft. Rayvanny) and Cheche (ft. Diamond Platinumz) and Sukari.
Zuchu Mother
Bi Khadija Omar Kopa is Zuchu's mother. She somewhat paved the musical way for Zuchu, thanks to her close contact with Diamond. Bi Khadija is the Tanzanian queen of Taarab who once collaborated with Diamond Platnumz in their song dubbed 'Nasema Nawe'. She was also present during Zuchu's EP release on her EP known as 'I am Zuchu' where she collaborated with her mother on their song 'Mazauza'.
Zuchu Boyfriend
The songbird has kept details pertaining her love life away from the public eye.
Zuchu Net worth
Zuchu's current net worth is about $65,000. However, this is expected to shoot up in the foreseeable future, thanks to her getting signed under WCB Wasafi Media. She has a number of projects lined up, some of which are already evidently bearing fruit such as the songs on her EP doing so well on local musical charts. She is a multi-millionaire in the making.
| | |
| --- | --- |
| Real Name | Zuhura Othman Soud |
| Nationality | Tanzanian |
| Place of Birth | Dar es Salaam, Tanzania |
| Age | 27 years old |
| Boyfriend/Spouse | Unknown |
| Profession | Singer/Songwriter |
| Net Worth | $65,000 |
| Children | Unknown |
Thanks for reading our article. Got comments or opinions about our journalism? Please send us a WhatsApp message on
+254 733 290 656