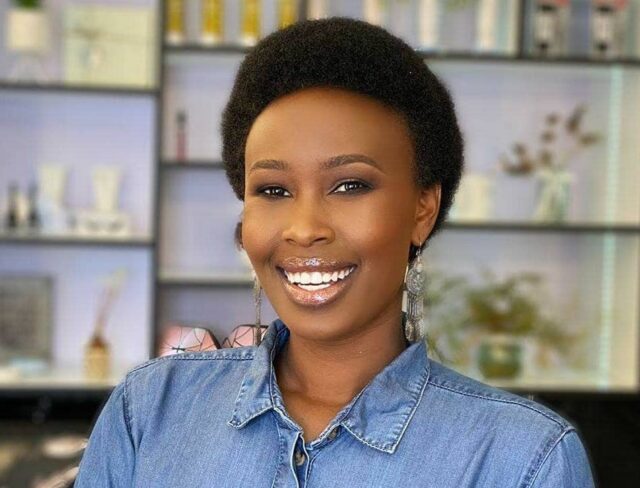 Barbie Itungo Kyagulanyi Biography
Barbie Itungo Kyagulanyi is Bobi Wine's wife. Bobi Wine is the Ugandan 'ghetto president' running against Yoweri Museveni is a man who has been on the spotlight both locally and globally. He is on a race he has tagged as #WeAreRemovingADictator. His family has inevitably got into the public eye as well and this article looks into his wife's biography.
His wife Mrs. Barbara Itungo Kyagulanyi. She has sometimes fallen in the same predicaments as her husband such as the recent crackdown on her phone usage barring any sort of communication via telephone. She is not only a supportive pillar for her husband, but also runs her own engagements. She holds an admirable story and is one of the renown women in Uganda who are doing big things on their own accord.
Barbara Itungo Kyagulanyi Age and Place of Birth
Barbara, or as many call her, Barbie, hails from Ntugamo in Uganda where she was raised in a big family. She recalls living with her extended family and always having several people around her. She was born in seventh of September in 1985 during a period when maternal health care in the villages was at a very poor state.
This became one of her motivating factors when she grew up and sought to address this problem. The expectant mothers in the villages had only one means of transportation to the district hospital which operated on a few hours of the day. This meant that the women who were not able to get the transportation would have to give birth in their homes with the assistance of a midwife they called Aunty Mary.
Barbara Itungo Kyagulanyi Education Background
Despite her tough conditions at home, Barbara Itungo is a well-educated lady having bagged several certifications and qualifications in her journey. She attended Bweranyangi Girls' High School where she was a stellar performer both in academics and in extra-curricular activities. She talks of her high school experience as one where she got to learn more about the Christian faith and explore her creativity in the arts.
READ: A list of Most Powerful and Richest Women in Africa 2020/2021
She notable met her future husband Robert Kyagulanyi during a drama skit that the two performed in. In high school, Barbie and her friends grew in their Christianity and would spend time in Bible study sessions and praying for their future husbands.
On graduating from high school, Barbie secured a place at Makerere University where she sought to pursue a program that would push her efforts in addressing societal needs like the ones she faced in her childhood and those of her people. She enrolled for Social Works and Social Administration which would be critical in charting her activism work. It was in college that her relationship with husband, Bobi Wine, grew and was fully established. The couple lived together and had their first child after two years of living together before Barbie graduated from college. This was a cause of worry for her parents although with the support of Bobi Wine and his family, they were able to take care of the child as she went on to clear campus.
Barbara Itungo Kyagulanyi Career Journey
After graduating from university, Barbie went into social work and championing for the rights of women, children and particularly the girl child. She has spoken in several occasions across the country urging girls to give priority and focus to their education before thinking about marriage. She also goes around educating the people on children rights and talking on disease prevention. She founded Caring Hearts Uganda, and sits as an executive director of the non-profit organization.
The organization seeks to champion development projects in the rural areas giving priority to health care, maternity, education and sanitary programs. They support schools and educate girls on sexual health and menstrual hygiene. The works of the organization have proven fruitful as more girls are secured from early and forced marriages that still occur in some regions and they are more comfortable at school.
Moreover, Barbie was the executive director of a reality television program in Uganda titled 'Ghetto President'. She also manages her husband's Busabaala beach called One Love. Barbie is extremely supportive of her husband's political ventures and chips in where she can.
Barbara Itungo Kyagulanyi Personal Life, Bobi Wine, Children
Barbara is the only wife to People Power, Our Power movement leader Robert Kyagulanyi with whom they have four children, Shadraq, Solomon, Shalom and Suubi. She urges girls to be focused on their education and gives her own testimony saying she was a virgin when she met her husband.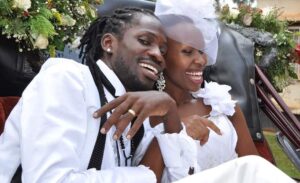 She is a hardworking social worker and activist, and doubles as a home maker. She shares pictures of her in the farm tilling the land unlike most women celebrities.  Additionally, Barbie is an author having penned down a book in 2013 titles 'Golden Memories of a Village Belle'.
Barbara Itungo Kyagulanyi Awards and Honors
Her outstanding work in social work have earned her several awards including being named in 2015 as The Most Decent Figure and in 2018 bagged the 'Cordero Excellence in Leadership Award.
Barbara Itungo Kyagulanyi Contacts, Wiki Summary

| | |
| --- | --- |
| Real Name | Barbara Itungo Kyagulanyi |
| Nationality | Ugandan |
| Place of Birth | Ntugamo, Uganda |
| Age | 35 years old |
| Boyfriend/Spouse | Bobi Wine (Robert Kyagulanyi) |
| Profession | Women Rights Activist |
| Net Worth | $1.2 Million |
| Children | 4 Children |
Thanks for reading our article. Got comments or opinions about our journalism? Please send us a WhatsApp message on
+254 733 290 656