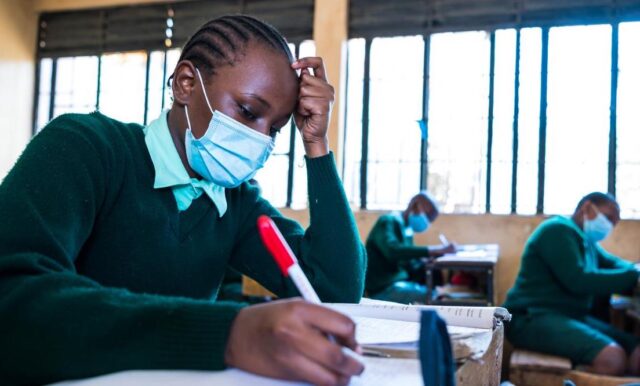 Diploma in Teacher Education (DTE) is a Kenya-offered program to train teachers who will then be qualified learning institution instructors on completion of the program. Several colleges in Kenya are now offering the program.
DTE Entry Requirements
The program is open to students who have attained at least a mean grade of C – plain as graded by the Kenya National Examination Council's KCSE examination. The course requires a learner's three-year engagement undergoing training in the selected specialization subjects. The course is structured in a way that learners get to select a minimum of three subjects to train in from a selection of four categories. The four categories are outlined below:
Group 1 DTE Subjects
This is a language-focused category with options offered in Mandarin, German, French for foreign languages, Indigenous and Sign Language training.
Group 2 DTE Subjects
This category is more Science and technical-based offering the subjects listed below.
Home Science
Mathematics
Agriculture
Science and Technology
Group 3 DTE Subjects
Group/Cluster 3 is based on the Humanities aspects.
Religious Education
Social Studies
Group 4 DTE Subjects
Cluster 4 is a broad group offering the subjects listed below.
Mandatory Subjects
Kiswahili
English
Music
Art and Craft
Kenya Sign Language
Physical and Health Education
To take up a subject for specialized training, it is mandatory that one scored at least a C-plain in their KCSE in the same subject. The DTE program further offers mandatory learning areas that are aimed at training all to be effective teachers and able to handle various learning environment challenges and different learners in their future classrooms.
Read: Teachers' New Salary Scales Plus Allowances in the CBA
On completion, KNEC runs an evaluation assessment test, a three-month long micro teaching that is mandatory before one takes up teaching practice. This, if successful, will then be followed by placement by the Teachers' Service Commission, currently headed by CEO Nancy Macharia. Successful learners are posted in various institutions across the country.
Best Colleges offering DTE in Kenya
Mount Kenya University
Thogoto Teachers Training College
Baraton College
Lugari Diploma Teachers Training College
Mewa Teachers Training College
Century Park College
DTE 2021 Intake and Fee structure
Colleges are currently taking applications for the May 2021 Intake. The fee structure varies as per the university and college's terms and conditions.
Thanks for reading our article. Got comments or opinions about our journalism? Please send us a WhatsApp message on
+254 733 290 656