Bonisile John Kani is a notable South African actor, playwright, director and voice artist. He is widely known for starring Black Panther as 'T'Chaka'
John Kani Birthday, Age, Place of Birth, Tribe
He is currently 77 years old as of the year 2020. John was born on 30th August, 1943 in New Brighton, Port Elizabeth, Cape province, South Africa.
John Kani Education Background
He attended Newell High School where he matriculated. It was also during this time that he was able to perform in several school plays with Winson Ntshona.
John Kani Career
Kani's first leg into the acting world was in 1965 when he joined the Serpent Players acting group in Port Elizabeth. The name 'Serpent Players' came in after the group had its first performance in the former snake pit of the zoo. They chose to keep the name and made a brand out of it. After Kani joined the group, they kept on creating more plays, most of which were never published.
Shortly after, in early 1970s, Kani was honoured to co- write 'Sizwe Banzi is Dead' and 'The Island', acts that have made his name a household name all around the world, having about 52 plays in total.
In 1987, he then played 'Othello' in an enactment of William Shakespeare's play 'Of the same name' in South Africa, which was still in apartheid during this time. In 2002, he had his debut 'Nothing but the truth' where he was the sole playwright. This was first performed in the Market Place in Johannesburg.
 READ:  Austin Rethabile Biography – Age, Education, Family, Girlfriend, Net Worth
Kani then got the opportunity to star as 'T'Chaka' in the Marvel Studios bestsellers Captain America: Civil War (2006) and Black Panther (2008). In 2009, Kani voiced Rafiki in the CGI remake 'The Lion King', which was directed by Jon Favreau.
Kani then came up with a play; 'Kunene and the King', which was a co- production for the Royal Shakespeare Company and Fugard Theatre. It was then played in the Swan Theatre in Stratford- Upon- Avon in 2019 before being transferred back to Cape Town. He was the actor and playwright in this show.
John Kani Awards, Nominations and Recognitions
In the early 1970's, Kani was nominated for the Oliver Award for his role in 'My Children! My Africa!'. In 1975, he bagged a Tony Award for Sizwe Banzi Is Dead and The Island. The former had a total of 159 performances. In 2000, John was awarded the Hiroshima Peace Culture Foundation Award.
In 2003, 'Nothing but the Truth', which was his debut as sole playwright won the 2003 Fleur du Cap Awards for best actor and best new South African play. In the same year, he was given a special Obie Award for his extraordinary contribution to theater in the United States of America.
In the year 2004, he was voted 51st in the Top 100 Great South Africans in 2004. In 2005, he was awarded the Oliver Schreiner Prize. In 2006, the University of Cape Town awarded him an honorary doctorate. In 2013, Nelson Mandela Metropolitan University appointed him an honorary Doctor of Philosophy.
In 2016, he received the national order of the Order of Ikhamanga in Silver for his excellent contribution in theatre and forhis struggle towards making South Africa democratic, non- sexist and non- racial. The Market Theatre Complex in Newtown has been renamed the John Kani Theatre. This was done in his honour.
John Kani Theatre Foundation
He is the Executive Trustee of his firm, the John Kani Theatre Foundation. Apart from that, he is also the founder and director of the John Kani Theatre Laboratory. In addition, Kani is the chairman of the National Arts Council of South Africa.
John Kani  Left eye loss
Kani lost his left eye when the South African police beat him up while he was on his way home from a Broadway Production of "Sizwe Banzi is Dead". This was during the Apartheid. They left him to die. Luckily, he survived but his left eye was damaged beyond repair.
John Kani Glass eye
After losing his left eye, he was forced to wear a prosthesis. That is what he currently has on his left eye socket.
John Kani Black Panther
The actor was able to conveniently play the role of T'Chaka in the movie Black Panther which happened to be one of Marvel Studios' bestsellers.
John Kani Rafiki
He was the voice of Rafiki in Jon Favreau's The Lion King.
John Kani wife and Family
The award-winning actor is married to Mandi Kani. And the two brought forth Atandwa Kani
John Kani son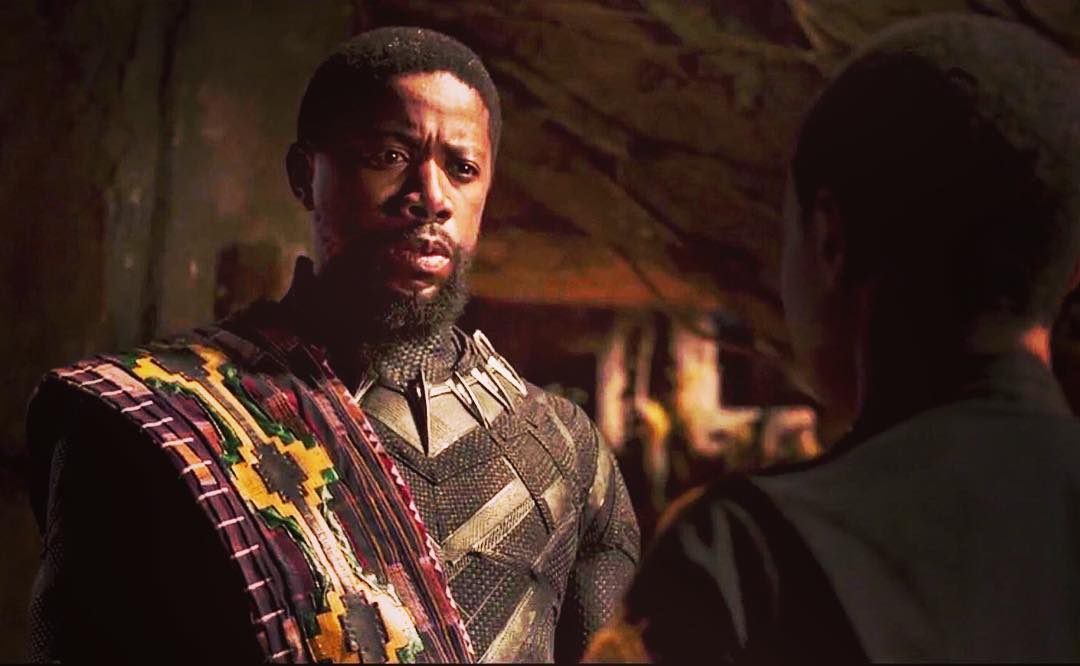 Atandwa Kani is John Kani's son who made his debut on US Television on the CW Series 'Life is wild'. He was able to star as a younger version of Kani's character; T'Chaka in Black Panther.
John Kani Languages
He can fluently speak and understand IsiXhosa. He is the one responsible for the language becoming the official language of the fictional country of Wakanda in the movie 'Black Panther'.
John Kani Net worth
John Kani's net worth is approximately $6 Million. He earns a substantial amount of income from his acting, directing, play-writing and from his theater company. He has also heavily invested in South Africa.