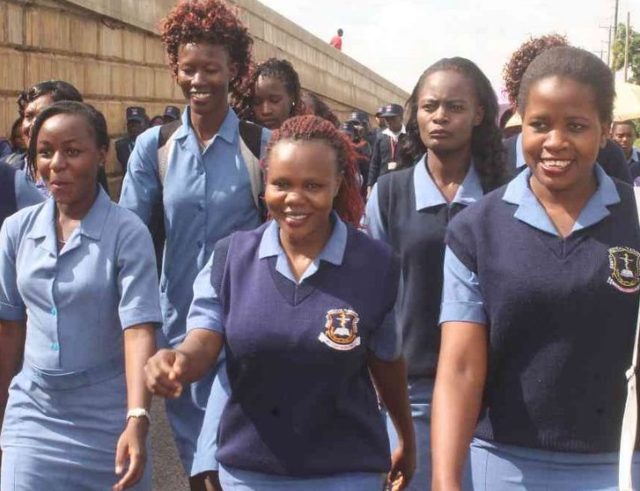 The Kenya Medical Training College (KMTC) is a national provider of medical education to students to empower them in the medical profession and become self-reliant. The main school is located off Ngong Road in Nairobi with multiple branches across the country. Given the current global pandemic of the Corona virus, KMTC has taken on to e-learning to ensure that learning continues despite the tough situation that has ridden the whole world in an unprecedented calling.
In this article, we will be looking at the KMTC fee structure of the institution for in-service, self-sponsored and regular students.
| | | |
| --- | --- | --- |
| PROVISION | SELF-SPONSORED AND IN-SERVICE STUDENTS | REGULAR STUDENTS |
| Registration | Ksh 2,000 | Ksh 2,000 |
| Activity Fee | Ksh 7,000 | Ksh 7,000 |
| Examination | Ksh 10,000 | Ksh 10,000 |
| Library and ICT Services | Ksh 3,000 | Ksh 3,000 |
| Tuition | Ksh 70,000 | Ksh 30,000 |
| Research and Development Fee | Ksh 10,000 | Ksh 10,000 |
| Transportation fee | Ksh 9,000 | Ksh 9,000 |
| Maintenance fee | Ksh 9,000 | Ksh 9,000 |
| Student ID card | Ksh 700 | Ksh 700 |
| TOTAL | Ksh 120,700 | Ksh 80,700 |
The institution allows for payment of the school fees in installments divided between the two semesters of the academic year. The KMTC has been recognized for its quality provision of medical education and has become quite competitive among the higher learning institutions.
Equipped with high quality equipment facilitating extensive research, comfortable accommodation and extra facilities within its campuses, KMTC is a great choice of school for students looking to work in future in the medical field such as laboratory specialists, nurses and doctors and also provides a great launching step into higher level of study such as graduate and postgraduate levels of study.
 READ:  Updated Doctors' Salary Scales and Allowances in Kenya
The institution not only performs impeccably in academic matters, it also does very well in providing the students a dynamic and wholesome experience while on college. These include sports such as handball and basketball whereby the students have represented the institution in national competitions and also vibrant clubs such as the Red Cross.
These activities come together in providing a great stay on campus and an affordable choice of higher education learning. The school does not allow for cash deposits in payment of school fees and provides that payments be made to The National Bank of Kenya, Nairobi to the Account Number: 01003086514000.
KMTC Students' Portal
Just like any other campus, KMTC has its students' portal where students can check their application status, download exam cards, check exam results etc. To logon to the students portal, follow this link.
Thanks for reading our article. Got comments or opinions about our journalism? Please send us a WhatsApp message on
+254 733 290 656