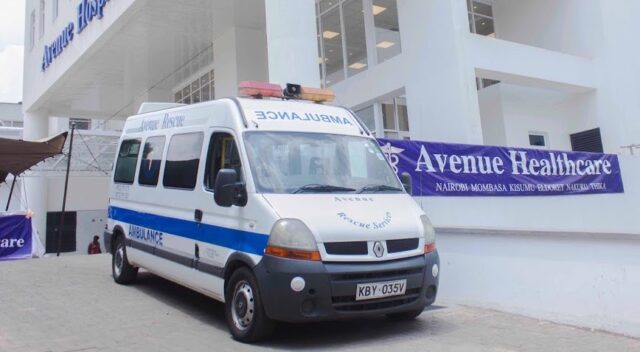 Finding a healthcare center that is well staffed and offers good services can be quite a hustle especially in Kenya. In this article we will feature ten of the best hospitals in Kenya in which one can visit and be assured of great service.
1. Kenyatta National Hospital
The Kenyatta National Hospital is the oldest and largest public hospital in Kenya. It was established in 1901 with a bed capacity of 40 and has since grown to a bed capacity of 1800. The hospital serves as a teaching hospital for the medicine students from the University of Nairobi.
Most patients from other hospitals that are understaffed and with no equipment are referred to Kenyatta National Hospital. Not only does it have the best and most qualified doctors in the country, but it also has the best high end equipment. It is located in Upperhill in Nairobi and has inpatient and outpatient services. Being a public hospital it can be congested sometimes but that doesn't take away from its efficiency.
2. Aga Khan University Hospital
The Aga Khan University Hospital is one of the network of international hospitals managed by the Aga Khan health services. Like most university hospitals, it is a teaching and referral health facility in Nairobi. It is a private non-profit hospital with highly trained and qualified professionals in different medical fields.
Their work is informed by intensive research and cutting edge technology. Although considerably expensive because it is a private hospital, patients are assured of the best health care.
3. MP Shah Hospital
The MP Shah, Meghji Pethraj Shah in full is one of the best private hospitals in Kenya. The hospital has specialized in ensuring the best care for cancer patients. Owing to their highly qualified doctors and technologies, their services are quite reliable. Their work is not only reserved for palliative care but also pediatric and outpatient services.
4. AAR Hospital
AAR healthcare Kenya is one of the private hospitals with the best hospitality and service tracks in the country. A subsidiary of AAR Healthcare holding, the hospital is committed to offering high quality and affordable healthcare services. Only offering outpatient services, the private hospital has 21 branches all over the main cities and towns in the country. They offer their services to members and nonmembers, even those without the AAR insurance.
Read: Best Maternity Hospitals In Mombasa, Contacts, Services and Charges
5. Moi Teaching and Referral Hospital
The Moi Teaching and Referral Hospital is one of the best hospitals in the Rift Valley. Located in Eldoret, the referral hospital received patients from neighboring counties like Kisumu and Kakamega. With highly qualified doctors and services, the public hospital endeavors to offer the best and most efficient services to visiting patients. The hospital is also a teaching hospital for the medical students from Moi University.
6. Mater Misericordiae Hospital
Mater is among the top ten best hospitals in Kenya. Managed by the Sister of Mercy Wing of the Catholic church, the Mater hospital has been a long standing private institution with impeccable service.
To that end, they have won many awards as a reward for their continued service in the health sector. Their specialty includes but is not limited to treatment of heart problems. The private hospital also offers maternity and pediatric services. They have two branches in Mariakani and OAU road in Nairobi.
7. Avenue Healthcare
Avenue Healthcare is a collective name for the Avenue group of hospitals that has branches all over the country. Founded in 1976, the hospital garnered experienced and translated it to offering the best services in the country. It has a 140 bed capacity health facility in Parklands to accommodate both in and out patient clients. The private hospital has branches in Kisumu, Nakuru, Eldoret, Thika, Rongai and Mombasa.
8. Kijabe Hospital
The Kijabe Hospital managed by the Africa Inland Church is a christian-oriented institution. Their commitment to offering high quality services is in line with their motto which is "Health care to God's glory". The hospital based in Kijabe offers high quality services thanks to the Hi-Tech equipment and methodologies they use.
9. The Nairobi Women's Hospital
The Nairobi Women's Hospital is a renowned institution that mostly specializes in the care of women and girls, as the name suggests. Based in the Hurlingham area of Nairobi, the hospital has been highly rated in handling maternity, paedriatic and sexual abuse issues.
Owing to their dedication to women's health, their track record in this sector is quite remarkable. Their services are not only limited to this as they also treat men and offer a wide range of services to all kinds of patients. They have branches all over the country in highly populated towns such as Nakuru and Kisumu.
10. The Nairobi Hospital
Established in 1954, the Nairobi hospital has maintained a remarkable streak in providing quality healthcare to its patients. With highly trained staff and specialists, patients who visit The Nairobi hospital are guaranteed of the best treatment. The hospital offers radiology services with accurate results, laboratory services amongst others. It also offers Nursing training that goes on for a duration of three years at an affordable fee. They have outpatient centers Galleria in Karen, Rosslyn Riviera and Kiambu.
Thanks for reading our article. Got comments or opinions about our journalism? Please send us a WhatsApp message on
+254 733 290 656