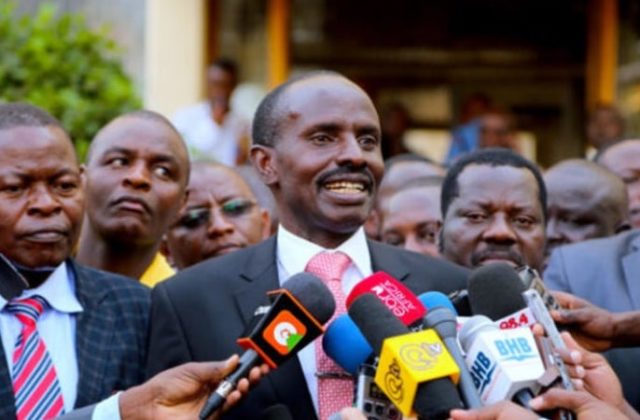 Kenyan teachers' Salaries may be slashed by half; Kenya is one of the countries that have been hit so hard during the covid-19 pandemic. Kenya's economy had been showing a positive index since the time of the third president of the republic Hon Mwai Kibaki until the outbreak of the deadly scourge. The economy is currently doing poorly and this is so evident in various sectors such as tourism, agriculture, sports, transport, communication, entertainment among many others.
Any given country depends on the above-mentioned sectors to up their economy. In this crisis period, more private sectors have decided to come up with measures which hopefully will make them adjust and not differ with their usual profits by a bigger margin.
Most media companies for instance have decided to cut their salaries by half. The bitter truth of the matter is that, profit margins of some private sectors have not yet reduced that much as they always paint the picture to seek for sympathy; they are just using the covid-19 as a scapegoat.
However, the government is the one that has been hit so hard, keeping in mind that Kenya has public debts to pay. The debt that that the government owes china still remains at over Kshs. 2 Trillion. The total national debt is more than Kshs. 5 trillion. The national debt ceiling is about Kshs. 9 trillion of which the nation is about to hit in this foregoing situation.
All these burdens may compel the Kenyan government to be forced to reduce pays by half; especially for the employees who are not working from home. The TSC teachers maybe a soft-landing spot in this case even though the Teachers Service Commission had promised not to slash. Teachers in private schools and those on BOM terms are not spared either; some schools who have their teachers on BOM terms and private ones decided not to remit funds for their teachers' salaries.
This was seen in circulars that they made for their teachers. Other civil servants such as police men and Defense force officers are still in operation thus this warrants them to ask for full pays come the month of May onward. Most Kenyans are getting hurt by the fact that teachers are earning despite being idle. This came out so vivid on the article in the Standard Newspaper that was dated several weeks ago.
Radio Citizen's Lyncon Njogu also spark a motion on Citizen   Radio claiming that it was not wise for the government to be burdened by teachers dues yet teachers are not working. The radio host suggested that the government should look for ways to engage teachers so as to justify their expenditure on them. He put forward measures such as the government engaging teachers to sensitize people on Covid-19 spread. He also added that teachers should be engaged in helping a girl-child to avoid behaviors that can lead to early pregnancies.
 READ:  Dr Nancy Macharia Biography – Age, Education, Career, Family, Net Worth
Months ago, a Kamenji school memo did rounds on social media platforms, informing Kamenji school BOM teachers of the tough times the school is in and therefore cannot afford to pay the teachers. The memo saw various negative reactions and feelings from teachers and other Kenyans on how wicked the school boss could be. Luckily enough, the memo was made in advance to prepare the concerned parties psychologically.
Have opinions, comments or suggestions on this article? Please reach to us using this form
Thanks for reading our article. Got comments or opinions about our journalism? Please send us a WhatsApp message on
+254 733 290 656