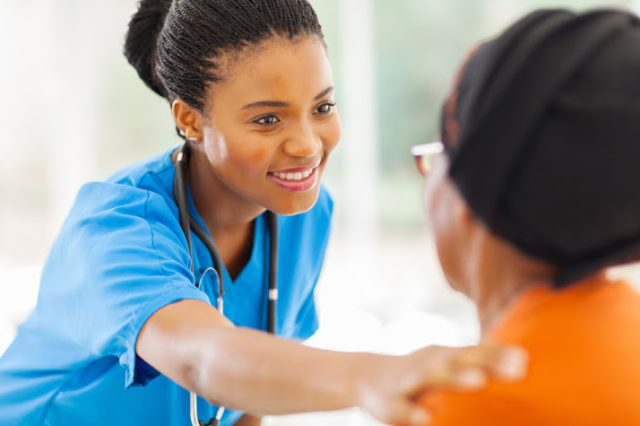 Nursing is one of the most marketable courses offered in nursing schools not only in Kenya, but also in many places all over the world. This is because is health is such a basic need, come what may. Whenever there is an epidemic strike, much help is needed from nurses who have the skill and prowess in managing and in containing the situation.
There are very many institutions in Kenya that offer nursing as a course. However, not all of those institutions will give you the quality you need as well as in pointing you in the right direction professionally. Below is a list of top 10 best nursing schools in Kenya;
1. Kenya Medical Training College (KMTC)
This is one of the most widespread nursing schools in Kenya. They are found in almost every county and they offer such quality certificate and diploma courses in the medical world, including nursing. Most students actually quit university to go study nursing at this college.
They are mostly located next to a big hospital where the students do their practicals. For instance, the one in Upperhill is right next to Kenyatta hospital, which is one big referral hospital in Kenya. Contact info@kmtc.ac.ke. You can also visit their official website for inquiries about admission procedures.
2. Kenyatta University School of Nursing
The school of Nursing at Kenyatta University began as a mere department in 2004. It has definitely grown to heights ever since. Kenyatta University even opened its big hospital that sits right behind the school.
The mission of Kenyatta University's school of Nursing is to train highly skilled and competent resourceful nurse practitioners with acumen in healthcare provision in diverse settings.
3. Moi University School of Nursing
The nursing students use Moi Teaching and Referral Hospital for their practicals. Degree course takes about 4 years to complete. The school equally offers quality nursing education to its students.
4. University of East Africa, Baraton
This is hands down one of the best private universities that offer quality nursing education. It is located in Uasin Gishu county, Kenya. One needs to have gotten at least a C+ in KCSE to stand a chance of admission. Contact 0719617586.
5. Mount Kenya University
The school of Nursing came into existence in January 2012. For students who have direct entry, they study for 4 years (12 trimesters) whereas those who are upgrading or are doing distance learning study for 2.5 years (8 trimesters).
6. Jomo Kenyatta University of Agriculture and Technology (JKUAT)
The nursing program here was introduced in August 2011. The study takes about 4 years. The vision of the school of Nursing is to be a center of excellence in training nurses in higher education and for continuing professional development. Contact deannursing@jkuat.ac.ke
 READ:   A List of Best Private Primary Schools in Kisumu County 2020
7. Kabarak University School of Nursing
It is located in Uasin Gishu county. To be admitted, one needs to have scored a minimum of a C+ in KCSE with a minimum of C+ in Chemistry or Physical science, Biology or Biological sciences and Physics or Mathematics.
8. Uzima University College, Kisumu
For full-time basis, one studies for about 4 years to complete the course. The institution is located off the Kisumu- Kakamega road in Kisumu county, Kenya. Contact info@uzimauniversity.ac.ke or call 0703727660.
9. University of Nairobi School of Nursing
The school of Nursing is situated at Chiromo campus, Nairobi, Kenya. One needs to have scored at least a C+ in KCSE to stand a chance of admission. One also needs to pass in option A (Biology, Chemistry, Physics/Mathematics and English/Kiswahili) or option B (Biological sciences, Physical sciences, Mathematics, English/Kiswahili).
10. Kijabe School of Nursing
This school was founded in 1980. The diploma in Nursing course offered takes 3.5 years to complete studies. One needs to score at least a C plain in KCSE to be admitted. The school has two intakes every year; January and September. Contact 020 3246500.