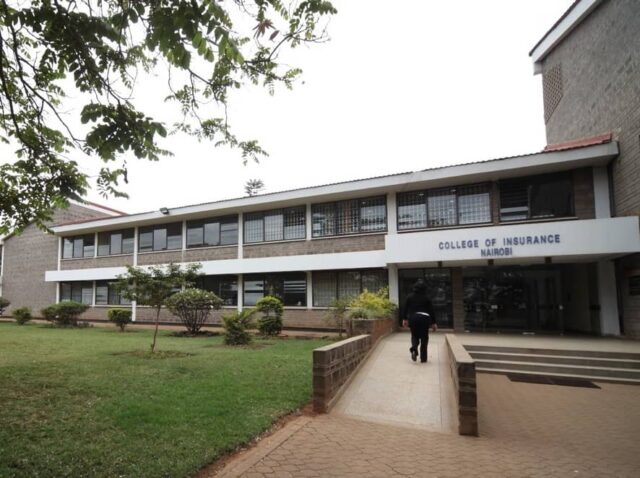 The College of Insurance was specifically established as an answer to the market needs of Kenya, with a detailed attention to the local culture and current matters affecting the field of Insurance in the country. The institution is keen on advancing the careers of Kenyan professionals and even preparing upcoming professionals for a career in Insurance.
Courses offered at Kenya College of insurance
The college is endowed with a variety of programs that students can make their selection from. Below are the courses that the College of Insurance offers:
Diploma in Insurance (2 years)
Craft Course in Insurance (1 year)
Certificate of Proficiency (3 months)
Chartered Insurance Institute Courses (6 months)
Trustee Development Program (5 days)
Award in Bancassurance (3 months)
Liability Insurance Underwriting & Claims
Management of Motor Insurance Underwriting & Claims
Record Management in Insurance
Marine Cargo Insurance Underwriting & Claims
Strategic Investment for Insurers
Effective Insurance Investigations
Risk Based Underwriting
Insights into Insurance Fraud Prevention and Management
Health Medical Management
Data Analytics
Pension Administration and Management
Operational Excellence for Insurance Professionals
Bancassurance Business Seminar
Customer Service Management Seminar
Fundamentals of Claims Handling
International Marine Insurance
Pre-retirement Planning Seminar
Corporate Governance and Leadership
The College of Insurance has more short courses available for learners to take advantage of. They take short periods of time, the maximum time for a short course offered at the institution running for five days. The institution offers three examinations – Certificate of Proficiency in Insurance, Certificate Course in Insurance and Diploma in Insurance (Fellowship and Associate levels).
To cater for learners' well being while at the College of Insurance, the institution has a hospitality package consisting of accommodation, restaurant and catering, pool lounge and conferencing packages.
Read: How to Register and Buy ICEA Lion Motor Car Insurance Cover Online
College of insurance Fee Structure
The College of Insurance charges students differently depending on the courses taken for study. Depending on the course one selects, they can access the fees due at https://www.coi.ac.ke/academics/courses/. It is worth noting that foreign students who undertake any of the courses, short courses or special programs provided by the institution, their fees and general charges are 15% more than the Kenyan students' fee payments.
College of insurance Branches
The College is situated in Nairobi and in Mombasa. To contact the college in Nairobi, use the email address [email protected] and for Mombasa at [email protected] .
Thanks for reading our article. Got comments or opinions about our journalism? Please send us a WhatsApp message on
+254 733 290 656