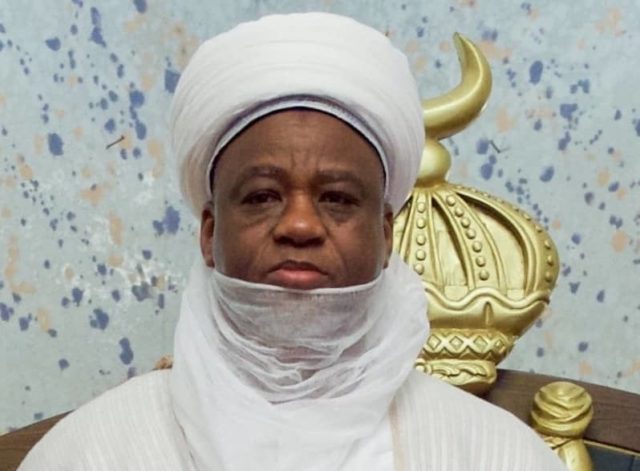 Nigeria, the Giant of Africa, is an African country found in West Africa crediting its name to River Niger. Nigeria is the highest populated African country and ranks seventh globally. Nigeria's economy has also been on an upward trajectory following the oil boom. The multi-state republic borrowed its governance structure from the USA. It constitutes 36 states all headed by the president. Despite being a democracy after gaining independence from the British colonial government in 1960, Nigeria retains kingdoms and monarchs as was the case before colonization. The monarchs do not have any powers politically whatsoever but are recognized and well-respected traditional leaders. Here are the top 10 richest kings in Nigeria:
1. Oba Fredrick Obateru Akinrutan
Oba Obateru is king over the Kingdom of Ugbo. Following Forbes' 2014 ranking, he is valued at a whooping 300 million dollars ($300 million) thus making him to be among the top 10 richest kings in Nigeria. This great wealth is mainly due to business in oil and other ventures in gas.
The monarch founded a giant private company 39 years ago called Obat Oil. The company prides in managing huge amounts of petroleum and resultant products. The company serves the Obat family, Nigeria and countries abroad in exports. He is the owner of multiple assets including expensive cars literally fit for royalty.
2. Muhammadu Sa'ad Abubakar IV
Following is the Sultan of Sokoto who assumed kingship in 2016 after being of service to the country in the military. He leads the Nigerian Council of Traditional Rulers bringing them together in addressing community needs. He is currently valued at 100 million dollars ($100 million).
3. Lamido Sanusi
The Emir of Kano follows next owning multiple assets across the country including a statement Rolls Royce vehicle and a posh palace. He previously held office as governor to the Central Bank of Nigeria where he earned financial awards for outstanding performance in office in regard to community needs. He is currently valued at 80 million dollars ($80 million).
 READ:  A list of countries with the most Handsome men in Africa
4. Oba Adeyeye Ogunwusi Eniitan
The Ooni of Ife is fourth on the list, an established entrepreneur investing in multiple properties. He trained in Accountancy and been awarded honorary PhD degrees. He also serves as Chancellor in the University of Nigeria. He is currently valued at 70 million dollars ($70 million).
5. Ewuare II Ogidigan
Fifth is the traditional leader of the Ebo people, the Obu of Benin who is currently valued at 60 million dollars ($60 million). He previously served as Nigeria's Ambassador to several countries and has a broad job experience. Topping his broad and high level education, Ogidigan has cumulated his wealth from multiple businesses ventures and work in the country.
6. Obi of Onitsha
The Obi of Onitsha who has gathered a wealth of experience in Banking prior to monarchy and an apex leader at Shell Petroleum Development Company is a highly educated man having degrees from various institutions. The Ahmedo Bello University Chancellor is valued at 50 million dollars ($50 million).
7. Rilwan Babatubde Osuolale
The Lagos Obi previously worked in the Nigeria police department and takes seventh position on Nigeria's wealthiest traditional leaders list. He is the owner of a variety of assets across the country and is currently valued at 45 million dollars ($45 million).
8. Lamidi Olayiwole III
The former boxer with a broad experience in Insurance ranks next on the list. Sitting in office as Chancellor to the University of Sokoto, he is valued at 40 million dollars ($40 million).
9. Godfrey Emiko
The Warri kingdom Olu is a renowned and heavy investor in Oil sector and a businessman owning multiple assets across the country. He is currently valued at 30 million dollars ($30 million).
10. Benjamin Ikechukwu Keagborekuzi I
The youngest crowned king of Agbor, Benjamin Ikechukwu impressively makes on the top 10 list of richest kings in Nigeria, with numerous assets already to his name including fancy cars and an impeccable palace. The University of Ilorin Chancellor is currently valued at 15 million dollars ($15 million).
Thanks for reading our article. Got comments or opinions about our journalism? Please send us a WhatsApp message on
+254 733 290 656